On Professionalism In Auto Salvage In The Wake Of The Netflix Documentary On The Steven Avery Case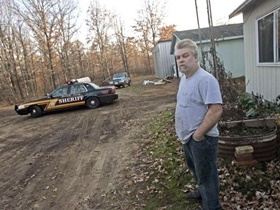 The mere mention of "Salvage Yard" conjures up barking attack dogs, barbed wire and piles of rubble defended by shotguns. To make matters worse, the widely viewed Netflix documentary "Making a Murderer" has made it even harder for those of us who run reputable salvage businesses.
If you've never been to an auto salvage yard, we can certainly understand why the series on the Steven Avery case would make you think twice about ever going to one. But, please, don't let the Avery story make you think all auto salvage yards are like his.
They're most definitely not.
Since 1949, our Waukesha auto salvage yard has earned the trust of Milwaukee area motorists looking to squeeze every last mile out of the family clunker. We are a certified Gold Seal member of the national Automotive Recyclers Association, which requires meeting the highest level of customer service and ethical business standards. And we back all our quality recycled auto parts with a written guarantee.
Just to set the record straight, we put our heads together and came up with 3 solid reasons why our Waukesha auto salvage yard is nothing at all like the Avery operation—and why you really should give us a shot.
Here you go:
3 Reasons Why B&M Auto Is Nothing Like Avery Auto Salvage
Our auto salvage lot isn't in a middle of nowhere location at the end of a dead end road. Heck, even we get creeped out looking at pictures of the Avery salvage yard. B&M Auto is nothing like that. We're located on Racine Avenue in Waukesha, right off of Wisconsin Route 164. It's a busy area, just a few minutes from downtown Waukesha and 19 miles from downtown Milwaukee. While most of our business is local, we also ship recycled auto parts to customers all across the United States.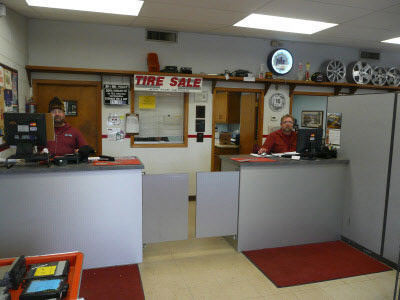 No, you're not imagining things. It really is a clean customer service area staffed with helpful employees ready to get you a great deal on quality, recycled OEM auto parts.
We're not a "pick and pull" auto salvage lot. Yes, we have 6 acres of cars out back, but customers aren't wandering around harvesting parts off cars. Instead, we dismantle the cars and warehouse the usable parts we pull from them. All our recycled auto parts are tested to ensure they work properly. When you visit our Waukesha salvage yard, you enter a clean lobby area, stroll up to a counter, and let one of our employees know what you need. Then we find it in our well-organized warehouse and bring it out to you.
A friendly, professional staff. At B&M Auto, we make it a point to treat our customers with courtesy and respect. Unlike Mr. Avery, we want everyone who visits our Waukesha auto salvage business to feel comfortable enough to want to come back. In fact, we built our business on repeat business. Come here once, and we'll do everything we can to make sure you'll want to do business with us again.
An Open Invitation To The People Of Manitowoc and Sheboygan County: Find The Recycled Auto Parts You Need At B&M Auto.
Did you used to get parts for your vehicles at the Avery Salvage yard, but now feel queasy about doing business there? We understand. And although it's a bit of a trek for you to drive down to Waukesha, B&M Auto Sales and Parts invites you to come visit anytime you need a part for your car. You can also give us a call and let us know what you need. If it can be shipped, we'll ship it to you.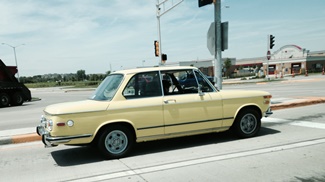 B&M Auto can locate those hard-to-find OEM parts for collector cars as well as clunkers.
B&M Auto Sales and Parts stocks a huge inventory of quality recycled OEM auto parts—all backed by our 90-day warranty, 15-day return policy and 30-day exchange policy. This time of year, there's always a lot of interest in used snow tires and used rims for snow tires. We also have a lot of customers faxing us cut sheets for body panels they need.
You can do an online search of our inventory from our website, but don't get discouraged if the part you need doesn't turn up. Let us know what you need and we'll tap into the ADP Hollander Interchange computer system, which lets us search the inventory of over 2,300 auto parts recyclers across the country. Chances are we can find exactly what you're looking for.
Once you give our Waukesha recycled auto parts shop a try, you'll see why so many Milwaukee area DIY'ers and automotive enthusiasts turn to us first for quality recycled auto parts.
Hope to hear from you soon!

B&M Auto Sales and Parts Offers:
Engine parts
Axles
Batteries
Body panels
Headlight, tail light and turn signal lenses
Radiators
Recycled coolant
Rims
Tires
Transmissions
Truck Caps
Windshields
And much more!
Contact our Waukesha recycled auto parts shop today for assistance finding the parts you need.