Milwaukee Area Recycled Auto Parts Supplier Serving Wisconsin And The World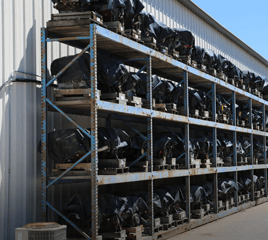 B&M Auto Sales & Parts is a family owned and operated auto recycling facility in Waukesha, Wisconsin committed to supplying quality recycled auto parts at great values. Our customers range from do-it-yourselfers to hobbyists, car collectors and auto repair shops throughout Wisconsin and across the country. We can even accommodate international sales through the magic of the Internet.
In addition to a 7,000 sq. ft. warehouse full of high-quality recycled auto parts salvaged from late model vehicles, we are also able to track down recycled auto parts at more than 2,300 auto recyclers across the US through the ADP Hollander Interchange computer system. Whatever you're looking for, we can find it.
As a leader in the Milwaukee used auto parts industry for over 60 years, we pride ourselves on maintaining the highest standards for recycled auto parts. We have achieved Gold Seal certification from the Automotive Recyclers Association (ARA), a process which requires meeting the highest standards across 27 categories and strict adherence to ethical business practices.
We also maintain membership in C.A.R.S. of Wisconsin, an organization promoting safe automotive recycling. As a socially responsible member of the auto recycling industry, B&M properly disposes of all hazardous materials and recycles all auto fluids and scrap metals to prevent contamination of our land and water resources. We also offer recycled antifreeze for sale at a tremendous discount to the price of new antifreeze.
Our Waukesha Used Auto Parts and Recycling Center Has The Parts You Need
B&M Auto Sales and Parts has nearly 600 vehicles on our 7-acre lot, mostly late-model domestic and imported autos and trucks. In addition to engine, transmission and body parts, we always have an excellent inventory of wheel covers and wheels. For your peace of mind, all our recycled auto parts are fully inspected and come with our incomparable 90-day warranty, 15-day return policy and 30-day exchange policy.
We are not the typical Milwaukee junkyard or Waukesha salvage yard. We are a high-quality recycled auto parts company specializing in the salvage of late model cars which insurance companies have deemed irreparable. We recover the usable parts on these vehicles and offer them for sale to our Milwaukee area customers, as well as to our online customers across the state and around the country.

For the best quality used auto parts in Milwaukee at the best prices, you can depend on B & M Auto Sales and Parts of Waukesha.
An Environmentally Responsible Milwaukee Auto Parts Recycling Center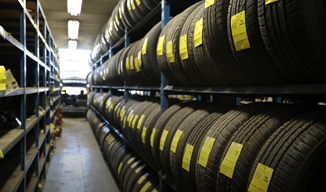 As a responsible Wisconsin auto parts recycling company, B&M is in full compliance with all State and Federal requirements for environmental safety. We drain all hazardous and recyclable fluids and either recycle them or dispose of them properly. Any automotive parts which cannot be used are prepared for shipment to a local scrapyard, their first step on the way toward being recycled.
Unlike other salvage yards, we do not buy old cars from individual sellers. Occasionally, however, we have vehicles for sale. You can see these on our website under "Vehicles."