Waukesha's Top Used Fuel Pump Supplier
Replacement Fuel Pumps for Sale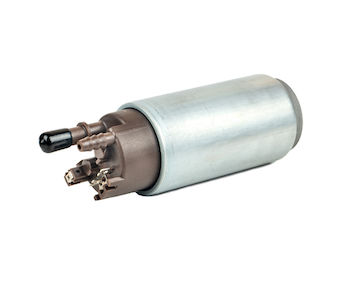 A failing fuel pump will affect your car's performance and fuel economy in no time at all. If your fuel pump has taken a turn for the worse it may be time to replace it. B&M Auto Sales & Parts sells high-quality used fuel pumps which continue to meet OEM specifications. Continue reading to learn when the best time to replace your fuel pump and where to locate a reputable used fuel pump supplier.
The main purpose of the fuel pump is to make sure fuel is being delivered from the gas tank to the engine's combustion chambers. In a carbureted engine, the carburetor creates a vacuum that draws the fuel-air mixture into the engine. This same vacuum draws fuel from the tank and into the engine's cylinders. Since this vacuum is not always enough, a mechanical pump driven by the engine helps bring fuel from the tank to the engine.
In an electronically fuel-injected engine, an electric pump is located by the fuel tank. The fuel pump is controlled by the engine's computer to pump out a specified amount of fuel from the tank to the engine.
Both carbureted and fuel-injected engines require the use of a fuel pump to get fuel into the combustion chamber both using a different kind of pump. Carbureted engines use a mechanical pump while fuel-injected engines use an electric pump. In both cases, the pump will eventually fail and will have to be replaced which can be quite expensive. Buying a used fuel pump from a reputable supplier is an affordable solution to your vehicle's repair needs.
How To Tell If Your Fuel Pump Needs to Be Replaced
While there are several signs when a fuel pump is going bad, the biggest one is when the engine dies and fails to restart. A car will perform as if it has no fuel even if its gas tank is still filled.
Other signs include losing power when pulling away from a standing stop, losing power when the engine is under high strain, and a misfiring engine.
Signs You May Need to Replace Your Fuel Pump:
Engine sputters
High-pitched noises
Reduced fuel efficiency
Engine will not start
Rising temperature
What To Know Before Buying a New Fuel Pump
One of the first things you have to check is whether the pump is mechanical or electric. This information is available in your vehicle's manual or from any expert auto part supplier. Checking the specifications of the fuel pump your vehicle uses will make certain your new fuel pump completely matches them.
The size of your fuel pump is also important. The right fuel pump must perfectly fit once it is installed in your vehicle.
We recommend you do your research and purchase your used fuel pump from a reliable auto salvage like B&M Auto Sales & Parts to ensure the quality and reliability of the product. It's also vital to read reviews to find out which fuel pump is the best, compare prices, and get the one that will give you the most bang for your buck.
A bad fuel pump will starve your engine of fuel and will make starting it extremely difficult which is why you must immediately replace a busted fuel pump. Contact B&M Auto Sales & Parts today to help locate the fuel pump you need.
B&M's Part Warranty
As a Gold Seal Certified member of the American Automotive Recyclers Association, B&M Auto Sales & Parts is committed to the highest standards for quality control. We are required to provide accurate descriptions of the auto parts we sell and adhere to the ARA's strict auto parts grading system. All used auto parts from our salvage yard carry a 90-day warranty, a 15-day return policy, and a 30-day exchange policy.