Used Auto Parts
Milwaukee's Dependable Used Auto Parts Dealer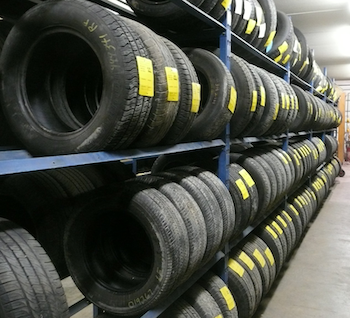 When it comes to used auto parts, B&M Auto Sales & Parts is a leading supplier. As one of Milwaukee's largest automotive salvage, B&M Auto Sales & Parts supplies only the highest quality used parts for any make and model vehicle – car or truck, foreign or domestic. From windshield wipers to brakes, our auto salvage carries a huge variety of recycled parts.
When we buy damaged vehicles our expertly trained staff assesses each vehicle and determines which parts are valuable and can be salvaged. All parts are carefully inspected and all electrical/mechanical parts are thoroughly tested by our qualified technicians before being approved for sale. As a Gold Seal Certified member of the American Automotive Recyclers Association, B&M Auto is committed to the highest standards for quality control and adhere to the ARA's strict auto parts grading system. All used auto parts from B&M Auto carry a 90-day warranty, a 15-day return policy, and a 30-day exchange policy.
Used Auto Parts for Late Model Vehicles Including:
Need a New Vehicle?
You've come to the right place! B&M Auto Sales & Parts also sells an assortment of newer and older vehicles. Be sure to check out our Cars for Sale section daily to see our latest prizes.
Be A Proactive Car Owner
Proactive preventative maintenance is the key to a sustainable automobile. Your vehicle is made of many interconnected systems, where individual parts work together to make your car function. By keeping up-to-date with replacing your car's parts when necessary, you can get the most out of your vehicle.
If your car is in need of replacement parts, you can rely on B&M Auto Sales & Parts to have the recycled parts you need while cutting replacement cost down. Using quality recycled parts gives you remarkable discounts when compared to buying new parts. And, you're helping to improve our environment! Trust B&M, a leader in the recycling industry for all your automotive needs.
Need a Part? We Carry a Variety of Used Parts Including: