Used Radiators for Sale in Waukesha
Reliable Used Radiators for Trucks and Cars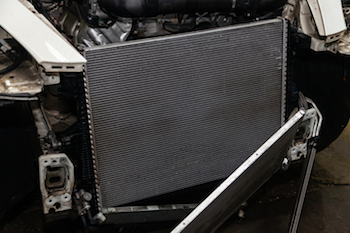 When you are in need of a used radiator, turn to B&M Auto Sales & Parts located in Waukesha, WI. Since 1949, B&M Auto Sales & Parts has been Southeastern Wisconsin's leading supplier with a commitment to offering high-quality used auto parts nationwide. By adhering to only the highest standards you can rest assured your new, used radiator will provide the performance your vehicle depends on.
Our used auto parts are available at discount prices and go through a rigorous inspection process. As a Gold Seal Certified member of the American Automotive Recyclers Association, B&M Auto Sales & Parts is required to obey the ARA's strict auto parts grading system. Additionally, in the event a part may not perform as needed all of our used auto parts carry a 90-day warranty, a 15-day return policy, and a 30-day exchange policy letting offering a higher level of confidence when buying used parts from B&M Auto Sales & Parts.
The radiator in a vehicle has a critical function, which is to keep the entire engine from overheating. When the engine of a vehicle is running for a lengthy period of time, it can overheat easily. To prevent an engine from doing so, radiators must function properly.
The main task of the radiator is to provide coolant which keeps the engine from heating up and breaking down. As when the engine overheats, it tends to shut down. The coolant provided by the radiator runs through the engine and cools it down in the process. Then the coolant passes through the radiator, where it is cooled down again, so the process can begin all over again. This process keeps repeating throughout the engine of the vehicle is running. The radiator in vehicles comes with two separate tanks, which are connected using brass or aluminum tubes. So when the coolant passes through them, the radiator fan starts blowing air to cool down the coolant.
Search for Used Radiators Online
Our highly knowledgeable staff is readily available to help locate the part you need. While our 7-acre salvage yard provides us the unique opportunity to maintain a wide range of parts for almost every late model vehicle or truck, one of the best ways vehicle owners can find the used part they need is to use our online parts search tool. This advanced online database allows customers to search suppliers from around the world specializing in selling used auto parts.