Waukesha's #1 Choice for Used Transmissions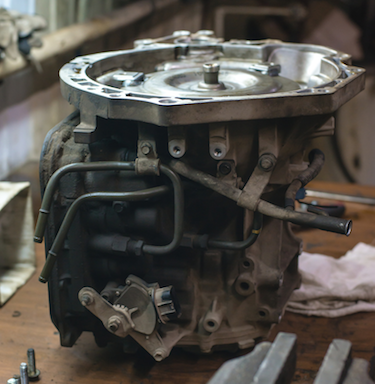 A reliable transmission is essential to your car, truck, or SUV. Unfortunately, transmissions can be very expensive when bought new. As a leading used auto parts supplier, we recommend purchasing your next transmission from B&M Auto Sales & Parts. Our huge salvage yard provides an abundance of high-quality used transmissions for many types of cars and trucks.
A transmission is one of the most crucial parts of a vehicle. Transmissions are responsible for adjusting the amount of power that goes to the wheels at a given speed. Without a transmission, your vehicle simply would not be able to move.
There are two main types of transmissions:
Manual Transmission: Also known as a stick-shift, a manual transmission requires the driver to push the clutch to disconnect the engine and transmission. Pushing the clutch will move the car into a new gear.
Automatic Transmission: Automatic transmissions shift gears by sensing the change in speed as the driver accelerates and shifts the car to a higher gear. When the driver slows down, the process works in reverse.
There are certain signs which will begin to show when your transmission is starting to fail or needs to be repaired. It is important to recognize these symptoms as soon as they begin to prevent further damage.
Signs You Need a New Transmission:
Your start to notice burning fluid
Your vehicle starts slipping in and out of gear
You start to experience severe fluid leaks
Your vehicle starts lagging or spinning
Why Choose B&M Auto Sales & Parts for All Your Part Needs
B&M Auto Sales & Parts is conveniently located in Waukesha and is just minutes from Milwaukee and surrounding areas. B&M Auto Sales & Parts carries a huge selection of high-quality used transmissions for sale which are ready to be installed. Additionally, if we don't have your part in stock we can locate it for you.

B&M's Used Parts Warranty
As a Gold Seal Certified member of the Automotive Recycler's Association, B&M Auto Sales & Parts maintains the highest ethical standards for grading the OEM parts we sell. All used transmissions from B&M are backed with a 90-day warranty, a 15-day return policy and a 30-day exchange policy.
We proudly provide used transmissions to people in Waukesha, Greenfield, Milwaukee, New Berlin, Muskego, Pewaukee, Wauwatosa, Brookfield, West Allis, Franklin, and beyond.