Milwaukee Area's Largest Used Auto Parts Supplier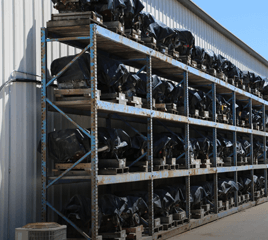 B&M Auto Sales & Parts is a family-owned and operated auto recycling facility in Waukesha, Wisconsin committed to supplying quality recycled auto parts at a great value. Our customers range from do-it-yourselfers to hobbyists, car collectors, and auto repair shops throughout Wisconsin and across the country. We can even accommodate international sales through the magic of the Internet.
In addition to a 7,000 sq. ft. warehouse full of high-quality recycled auto parts salvaged from late-model vehicles, we are also able to track down recycled auto parts at more than 2,300 auto recyclers across the US through the ADP Hollander Interchange computer system. Whatever you're looking for, we can find it.
As a leader in the Milwaukee used auto parts industry for over 70 years, we pride ourselves on maintaining the highest standards for recycled auto parts. We have achieved Gold Seal certification from the Automotive Recyclers Association (ARA), a process that requires meeting the highest standards across 27 categories and strict adherence to ethical business practices.
We also maintain membership in C.A.R.S. of Wisconsin, an organization promoting safe automotive recycling. As a socially responsible member of the auto recycling industry, B&M properly disposes of all hazardous materials and recycles all auto fluids and scrap metals to prevent contamination of our land and water resources. We also offer recycled antifreeze for sale at a tremendous discount to the price of new antifreeze.
Our Waukesha Used Auto Parts and Recycling Center Has The Parts You Need
B&M Auto Sales and Parts has over 650 vehicles on our 7-acre lot, mostly late-model domestic and imported autos and trucks. In addition to engine, transmission, and body parts, we always have an excellent inventory of wheel covers and wheels. For your peace of mind, all our recycled auto parts are fully inspected and come with our incomparable 90-day warranty.
We are not the typical Milwaukee junkyard or Waukesha salvage yard. We are a high-quality recycled auto parts company specializing in the salvage of late-model cars which insurance companies have deemed irreparable. We recover the usable parts on these vehicles and offer them for sale to our Milwaukee area customers, as well as to our online customers across the state and around the country.
Commonly Purchased Used Auto Parts:

Sell Your Car to B&M
Not just another junk yard, the experts at B&M know what your car is worth and will give you a fair offer based on its value. B&M pays for the scrap value PLUS the value of salvaged parts, so you can be confident that you're getting the top price for your used car.
Push, pull or drag your old junk car to our Wauskeha location and we'll make you a cash offer to buy on the spot. We also offer a Milwaukee area pick up service, allowing you to get rid of your old car for good.
Note: Your vehicle must have a lean-free title and be accompanied by proper owner identification.
How much cash will I get to junk my car?
The value of your car will obviously depend on its condition. Non running junk cars are worth far less, since they can only sell for scrap metal and parts. Our experts will inspect every vehicle that enters our salvage yard and we'll give you a fair offer based on what we find.
An Environmentally Responsible Milwaukee Auto Parts Recycling Center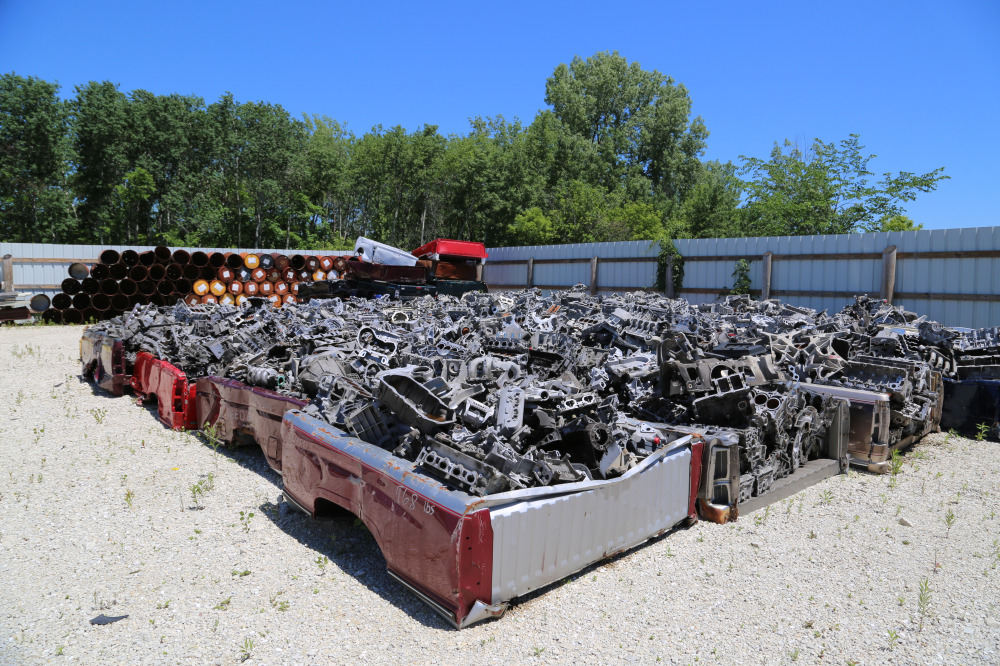 As a responsible Wisconsin auto parts recycling company, B&M is in full compliance with all State and Federal requirements for environmental safety.
Before storing a vehicle on our lot, we drain all hazardous and recyclable fluids and either recycle them or dispose of them properly. Any automotive parts which cannot be used are prepared for shipment to a local scrapyard, their first step on the way toward being recycled.

As a Gold Seal Certified member of the Automotive Recyclers Association, B&M Auto Sales and Parts adheres to the highest standards in the industry.
Commonly Searched Parts
Used Starters and Alternators for Sale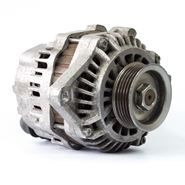 B&M Auto carries alternators and starters for a wide range of domestic and imported vehicles. All the alternators and starters we sell have been tested and are backed by our 90-day warranty.
Since we pull these parts from vehicles on our lot, we document how many miles were on the vehicle the alternator or starter was pulled from. In many cases, these parts are pulled from late-model vehicles with low mileage.
Although insurance companies may deem a car a total loss, there are plenty of perfectly usable parts in them—like alternators and starters.
Used Automotive Batteries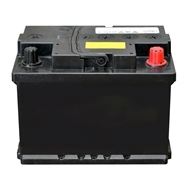 B&M Auto always has a great selection of used batteries for sale. Unlike most used auto parts, batteries have either a sticker or a stamp in the plastic housing identifying when they were made. Since the average service life of a battery is about 6 years, knowing when the battery was made will give you a pretty good idea of how long a used battery will last you.
Like all used parts from B&M Auto, our used car batteries are backed by the best warranty in the used auto parts business: a 90-day warranty covering any problems. Unlike "pick 'n pull" junkyards, you don't have to scavenge through acres of wrecked cars to find a battery at B&M Auto. Just walk up to the counter in our lobby. We highly recommend calling ahead or emailing us first.
If you tell us the make, model, and year of your vehicle, we'll search our inventory and let you know if we have what you need in stock. All for far less than the cost of a new battery.
Headlights, Tail Lights, and Fog Lights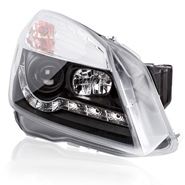 If you drive a late model car, you know how insanely overpriced a new headlight or tail light can be if you go to the Dealership. Prices of $400 to $1,500 are common. Ouch!
While there are more affordably priced aftermarket parts, many a driver has found out the hard way that these parts often don't fit or perform as well as an OEM part. Aftermarket parts just aren't made to the same standards as Original Equipment Manufacturer parts.
B&M Auto only carries used OEM headlights and taillights, so you can be assured of a perfect fit. Let us know what you need, either by phone call or email, and we'll check our inventory to see if we have it in stock. If we don't we'll track one down at another auto parts recycler in our nationwide network and have it shipped here.
Tires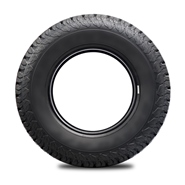 B&M Auto always has a large inventory of used tires at our Waukesha warehouse, and you can always count on a great deal on used tires.
Because rubber becomes brittle with exposure to oxygen, many drivers are understandably suspicious of used tires. Most manufacturers only warranty their tires for 5 years, and Michelin advises against using tires more than 10 years old. All tires bear a date code indicating the date of manufacture, and we are happy to provide this information on any tire you're considering.
We don't sell junk tires. If a tire shows obvious signs of improper wear or cracking, we send it straight to the recycling center.
Rims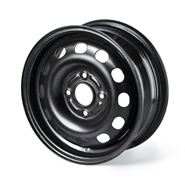 Buying a used set of rims is a popular choice for drivers who run snow tires in the winter. With a used rim, you don't worry about road salt and winter slush wreaking havoc on your nice rims. And you don't have the hassle of changing out tires every winter and spring.
Of course, a decent set of used rims is great for a project car, too. Or a beater. We've even had customers looking for used rims to use as stands for grills that long ago lost their legs. (We said "grills," not "girls," wise guy!)
We always have a great selection of used rims at our Waukesha warehouse, so give us a call or send us an email to let us know what you need.

Truck Caps and Tonneau Covers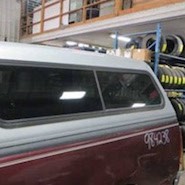 We get more calls and email inquiries about used truck caps than anything else—even tires and wheels. With the prices on new truck caps running into the thousands, it's no wonder so many drivers are looking for a used one.
Because truck caps aren't a one-size-fits-all item, our advice is to contact us (by phone or email) and let us know what you need. Once we know your specific truck cap specifications, we will search our inventory. If we don't have what you need in stock, we can often find it at another auto recycler and get it delivered here.
Don't spend the money on a new truck cap and get a like-new truck cap from your trusted Waukesha auto part supplier today!
Used Truck Beds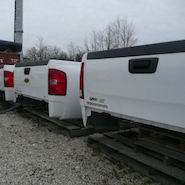 B&M Auto has a great selection of quality used truck beds for sale. We continue to expand our inventory to ensure all of our customers' needs are met. Trucks often get beaten up because they're frequently used for hauling and towing. Used truck beds are one of our most popular items because they're commonly damaged. If you're in the market for a used truck bed, tailgate, or car deck lid, you've come to the right place. B&M Auto Sales & Parts has a vast inventory of truck beds for sale, including hundreds of options for both long and short beds.
With a larger range of makes and models than any other auto shop in the Waukesha and Milwaukee area, you can rest assured you'll find what you're looking for at B&M Auto Sales and Parts. From Toyota to Chevy part needs, you can count on B&M Auto Sales & Parts. And, if we don't have your part in stock, we'll find it for you!
B&M Auto Sales & Parts is Your Reliable, Local Salvage Yard
B&M Auto Sales & Parts is conveniently located in Waukesha, WI, and is able to ship parts nationwide. Many of our clients travel near and far to find the used auto and truck parts they depend on. Knowing each and every part is thoroughly inspected and backed by a 90-day warranty ensures quality and most importantly, dependability when it comes to your vehicle's performance. If you live in the area, B&M Auto Sales & Parts is your leading choice when it comes to affordable, used auto parts.