Used Auto Parts for Acura
Affordable Auto Parts Delivering Acura's Prestige Performance
From the rear bumper to the front end grill, Acura parts and accessories are top-of-the-line in terms of performance and durability. With its distinctive interior and exterior style, Acura cars are also known for their innovative design and sleek look. Acura's ability to make precision-made performance and accessory components all while maintaining its luxurious brand is what sets them apart from other car manufacturers.
Despite Acura's recognized quality, auto parts do eventually break or wear down needing to be replaced no matter how well they are made. Ranging anywhere from taillights to a new transmission, these parts enable your vehicle to run at its optimal potential. Due to their high level of quality manufacturing, even used Acura parts continue to offer powerful performance your vehicle depends on.
Need a Part for your Acura? B&M Auto Sales & Parts has the Following Parts in Stock:
Engines
Transmissions
Bumpers
Hoods
Doors
Trunks
Seats
Headlights
If you can't find what you are looking for please give a call!
If you are having a difficult time finding the Acura part you need or the parts are pricier than expected you may recognize buying used auto parts is an excellent option. There's really no reason to pay for new parts when you can have dependable used auto parts from a reputable supplier. Get the used OEM parts you need for less by contacting B&M Auto Sales & Parts. We'll handle all of your Acura part needs efficiently and cost-effectively.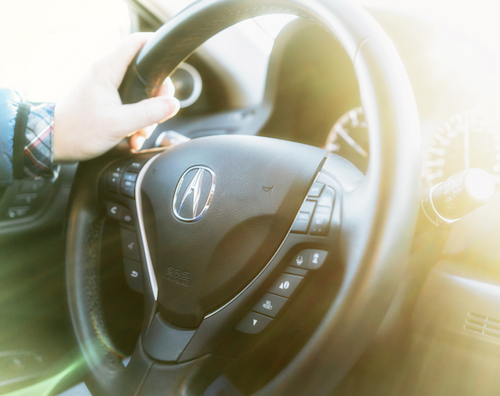 History of the Acura Brand
In 1980 the Acura Legend was born as a branch of Honda. Due to its bold sense of innovation, elegant aesthetics and precision Japanese manufacturing, the Legend began the company's rise to luxury recognition. In early 1986 the first 60 Acura dealerships opened. Over 52,000 Acuras were sold in the first year, doubling the following year. In just two short years, Acura had surpassed every European luxury car in the US, including Volvo.
The Acura Legend and Integra made every top 10 car list of 1987. This was a huge win for a small car company just getting started. In 1990 Acura then released its first exotic sports car, the NSX which was soon declared as the best sports car ever built by automotive periodical Motor Trend. And, at the same time, the Acura badge began to appear on their vehicles which eventually carried Honda to the luxury car world.
As Honda's premium luxury vehicle brand, Acura continues to introduce some of the best automotive innovations throughout the years. Acura has maintained its prestigious name by producing nothing less than the highest quality vehicles over the years.
Affordable Acura Replacement Parts with Warranty!
No matter what part you need, used Acura parts are available at an affordable price and B&M Auto Sales & Parts is here to help you locate the part you need. B&M Auto Sales & Parts is your answer to high-quality, affordable Acura auto parts. If we don't have the part you need, our online database will find it for you. Additionally, we are a Gold Seal Certified member of the Automotive Recycler's Association maintaining the highest ethical standards for grading the OEM parts. All used parts from B&M are backed with a 90-day warranty, a 15-day return policy, and a 30-day exchange policy.
When you choose B&M Auto Sales & Parts for your used Acura parts you can rest assured you're getting authentic OEM Acura parts. We are one of Wisconsin's leading and most trusted auto parts suppliers. We carry performance Acura parts for almost any system in your car, from rims to brake system components. Contact our Waukesha auto salvage today to take advantage of our amazing deals you simply won't find anywhere else.
Search for Used Acura Auto Parts Online
One of the best ways Acura owners can find the used part they need is to use B&M's online parts search tool. Our advanced online database allows customers to search suppliers from around the world specializing in selling used Acura parts.