Used Auto Parts For Chevy
Your Trusted Chevy Auto Parts Dealer
B&M Auto Sales & Parts carries used Chevy auto parts car owners can rely on for quality, performance and endurance. We have a huge, on-site auto salvage with acres of the most popular later model used Chevy automobiles and trucks in addition to Dodge, Ford, Nissan, Honda and Toyota among many others. We are dedicated to providing car owners with fresh inventory to choose from and available for less when compared to car dealerships or auto parts supply chains. And, if we don't have it on site, our advanced online pats locater system will find it for you. Search our parts locater online now.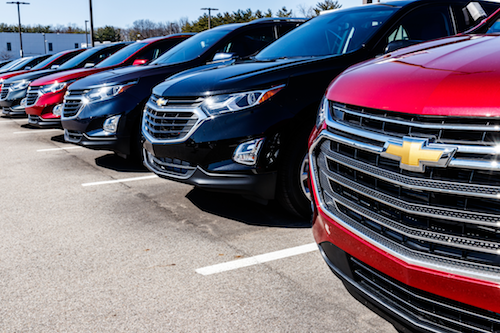 History of Chevrolet
The father of the Chevy brand, Louis Chevrolet, lived by the motto "never give up." A racecar driver born in Belgium, Chevrolet formed the Chevrolet Motor Company in 1911 inside a Flint, Michigan garage with the help of General Motors founder William Durant.
Two founding fathers of the automotive industry can be credited with the existence of the car brand Chevrolet, which is a giant among automakers today. Chevy has been the star of the automotive world since 1911 when it was first founded. Over the years, Chevy has engineered over two hundred million cars, trucks and SUVs.
Used Chevy Truck Parts
Finally! Your search for used Chevy parts is over! As a leader in the Milwaukee used auto parts industry, we take pride in maintaining the highest standards for recycled auto parts while staying in full compliance with all State and Federal requirements for environmental safety. We are not just any salvage yard, we sell only the highest quality recycled auto parts company specializing in the salvage of late model cars. When you need a part for your vehicle, look no further and stop by B&M Auto Sales & Parts. We are conveniently located in Waukesha off 164 (minutes west of Milwaukee).