Buy Used Pickup Truck Parts Near You
Waukesha's Leading Used Pickup Truck Parts Supplier
Family owned and operated, B&M Auto Sales & Parts has been in the auto parts industry since 1949 and continues to provide quality parts and service to each valued customer. Within our huge collection of used parts, B&M Auto Sales & Parts carries a variety of used late model truck parts you can depend on.
There are several reasons why buying used replacement parts for your truck is the most cost effective approach. First and foremost, being the amount of money you can save when you buy used parts. Used parts are substantially less than new parts and typically less than aftermarket parts. One of the most commonly asked questions when buying used auto parts is comparing cost against performance and knowing what you pay for a part will be worth the longevity of the part. In most cases purchasing used auto parts from a reputable salvage yard like B&M Auto Sales & Parts your purchase is definitely worth the investment.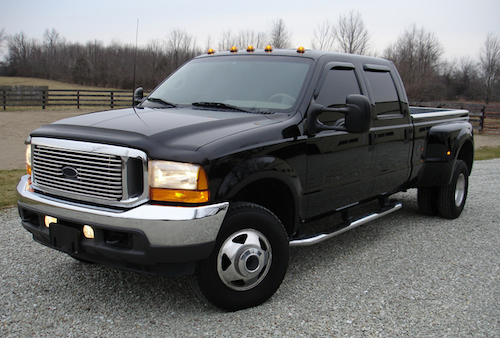 When you buy used parts from B&M Auto Sales & Parts you get OEM quality. A used factory part has better quality and will last longer than a generic new part. B&M Auto Parts & Sales is committed to selling the highest quality and by doing so, every part is thoroughly examined. As a Gold Seal Certified member of the American Automotive Recyclers Association, B&M Auto Sales & Parts is committed to the highest standards for quality control. We are required to provide accurate descriptions of the auto parts we sell and adhere to the ARA's strict auto parts grading system. All used auto parts from our salvage yard carry a 90-day warranty, a 15-day return policy and a 30-day exchange policy.
Truck Accessories for Sale
B&M Auto Sales & Parts understands the demand for truck accessories especially with Wisconsin's unpredictable climate. Given a continued request for used truck beds and truck caps we continue to expand our inventory to ensure all of our customers' needs are met.
Why buy new when you can purchase like-new truck beds and caps for significantly less when you purchase from B&M Sales & Parts.
B&M Auto Sales & Parts Carries Used Truck Parts for:
Search Used Auto Parts Online
Let us help you locate your needed used auto parts by either visiting our certified used auto parts salvage yard, connecting with one of our knowledgeable staff members, or by taking advantage of our online used auto part search. Simply click the button below to start your search. We look forward to doing business with you!