Used Auto Parts for Hondas
Quality Recycled Honda Parts For The Milwaukee Area
Hondas are one of America's most popular manufactured cars and when cared for properly provide years of top performance car owners can rely on. Not only is proper maintenance crucial for a vehicle, optimal performance is achieved when you buy used auto parts from a trusted Honda parts supplier. B&M Auto Sales & Parts, conveniently located in Waukesha, WI off 164 and minutes from I94 carries a huge selection of premium used Honda car and truck parts. We have a large inventory of new and used auto parts for leading manufacturers like Honda and, if we don't have your part on hand we have the capability to locate it so you can attain unmatched protection and performance for your specific Honda vehicle.
History of Honda
Honda automobiles are recognized as one of the highest quality vehicles on the market today. The history of Honda started long before the company made its first automobile. Honda Motor Company was established with co-founders Soichiro Honda and Takeo Fujisawa. In 1949, the company introduced its first original product called the "Dream" D-type motorcycle. In 1950, Honda was established in Los Angeles, CA and became the first overseas subsidiary of the company at that time.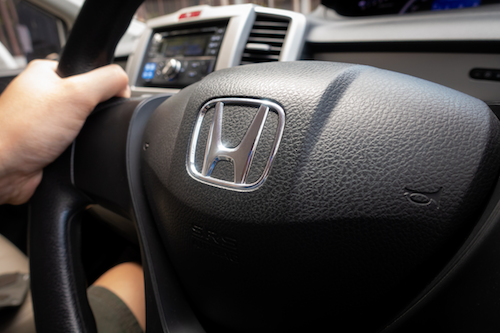 Your Auto Salvage for Honda Parts
When you need new replacement parts for your Honda near the Waukesha area trust B&M Auto Sales & Parts to have the used parts you need and when you need them. Our facility boasts an on-site auto salvage carrying an extensive selection of authentic OEM parts for a variety of Honda cars and trucks including:
Honda Accord
Honda Civic
Honda Odyssey
Honda HR-V
Honda Pilot
Honda CR-V
Honda Ridgeline
Our skilled staff is dedicated to simplifying finding parts for car owners to get the new replacement components or add-on accessories for many types of Honda vehicles. Thanks to our convenient online parts data base, you can search for your Honda parts right here on our website. If you can't find the part you need online, no worries! We'll find it for you. Contact us via our contact form for continued auto part needs.