Used Auto Parts Industry News
News And Commentary On Topics Of Interest In The Recycled Auto Parts Industry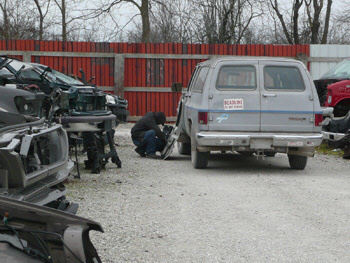 Our Wisconsin auto salvage industry professionals are committed to providing you with up-to-date information on the recycled auto parts industry. We cover a variety of automotive topics here, everything from the safety of used auto parts to the use of junked cars and automotive parts for art. We also throw in some helpful tips for keeping your car on the road.
Whether you need used car parts in Milwaukee or just want to stay informed, B&M is at your service. At B&M Auto Sales and Parts you always get quality recycled and new auto parts at affordable prices.

Browse Our News Articles
.