Used Pickup Truck Body Parts Near You
Replacing Your Truck's Body Parts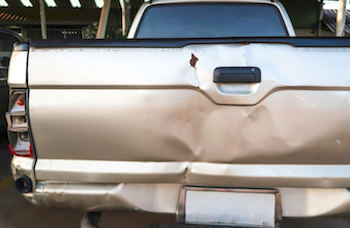 Truck body parts can be hard to find, expensive and next to impossible to replace. B&M Auto Sales & Parts is an excellent option if you're open to purchasing used truck body parts. Used parts are an affordable way to keep your truck looking and running like new for a lot less than purchasing new truck parts.
Whether you were in a small bender and need a new bumper or were rear-ended and need a new tailgate, a truck is made up of many parts which are all replaceable. When you turn to B&M Auto Sales & Parts to find the part you need, you can be rest assured you will. Our huge, salvage yard located in Waukesha, WI provides you with endless amounts of affordable body truck parts when you need them.
Common Truck Body Parts Available Near You
While the main sections of a pickup include the bed, the cab, and the front end, each of these sections all contain many more parts which make up the pickup's anatomy.
Pickup Truck Body Parts:
| | |
| --- | --- |
| Tailgate | Bumpers |
| Side Panels | Fenders |
| Roof Panel | Wheel Arch Panel |
| Doors | Bedside Panels |
| Hood | Header Panel |
Since 1976, B&M Auto Sales and Parts has been meeting the needs of truck owners across the US and around the world. We have thousands of used truck body parts in stock ready for purchase. And, if we don't have your part in stock, we'll locate it for you. While our inventory is always changing, you can be certain to find common truck parts for any late model truck brand including:
Toyota
Ram
GMC
Ford
Nissan
Chevrolet
Honda
If you are in need of body replacement parts for your truck, B&M Auto Sales and Parts is your leading choice. As a Gold Seal Certified member of the Automotive Recyclers Association, we adhere to the highest standards for selling recycled auto parts. All of our inventory is inspected, graded and backed by a 90-day warranty, a 15-day return policy, and a 30-day exchange policy to ensure only the greatest satisfaction when buying used parts for your truck.
Contact B&M Auto Sales & Parts today to help find the body part your pickup truck needs to make it look and perform like new again.