Remanufactured vs Rebuilt vs Aftermarket vs Used Auto Parts
Your Favorite Waukesha Salvage Yard Explains All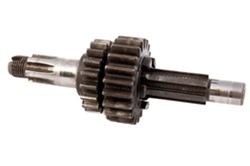 When a part fails on your car, you have 5 options: Replace it with a remanufactured part, a rebuilt part, a new part (if one is still available), an aftermarket part, or a used part. In the case of a really expensive part, like an entire engine, some would say there's a fifth option: Selling the car to a Milwaukee junkyard for scrap metal.
Assuming you're going to keep the car, let's look at your options:
1. Remanufactured Parts
A remanufactured part is an old part that has been entirely remanufactured to the same standards of a new part. Because these parts often involve extensive work to bring them back to OEM tolerances, they usually have a very good warranty compared to rebuilt parts. Most auto supply stores offer remanufactured parts, and auto dealerships will use them when new parts aren't available.
2. Rebuilt Parts
Rebuilt parts simply have the worn components of the part replaced. Often, though, the parts that are replaced have some wear on them, too—just not as much as the parts being replaced. So, you end up with a mix of components with differing amounts of wear. Usually, the garage doing the work on your car will offer the option of rebuilt parts—either rebuilt by them or by a business that specializes in rebuilds.
3. Aftermarket Parts
Aftermarket parts are new parts made by companies other than the original manufacturer. These parts are found in most auto supply stores. While they are new parts and are backed with a warranty (some good, some not so good), many customers end up disappointed with aftermarket parts because they often don't fit quite right due to slight variations in tolerances.
4. New Parts
New parts are great if you have an unlimited budget and there's still an inventory of new parts somewhere. But if you're driving an older car—anything 10 or more years old—chances are no dealer can even get new parts for your car. If you're thoroughly committed to a new part, your best bet is ebay. New OEM parts don't come cheap, so unless the car is the love of your life this isn't the most realistic option.
5. Used Parts
Used parts are usually OEM parts removed from salvage vehicles. While some salvage yards are "pick and pull," B&M Auto has already harvested the usable parts, inspected them, cleaned them, graded them and stored them inside our facility. By "graded," we mean we've given them a grade based on their condition. We also back our used parts with an excellent warranty (more on this below).
What's Your Best Option For Replacement Parts?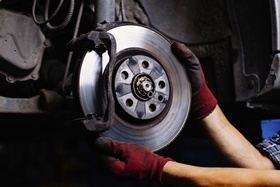 It all depends. If money is no object, by all means look for a new OEM part. If you don't want to spend that kind of money, or the part just isn't available anywhere, an aftermarket part might be your next choice. Although these come with a warranty, most auto aficionados are less than enthusiastic about the quality of these largely Chinese-made parts.
If you're on the fence between a remanufactured part and a rebuilt part, our recommendation is the remanufactured part. It will cost a little more than a rebuilt part, but all the worn parts will be replaced and it should essentially be, as they say, "good as new." Remanufactured parts also come with an excellent warranty.
What About Used Auto Parts, Like Those We Offer at B&M Auto?
Obviously, we're biased, but we think used auto parts have a lot to offer the right person. If you're looking for a great deal on an OEM part and don't mind that it has a little wear on it, then used auto parts can't be beat.
Of course, there's a big difference between buying a used rear view mirror for a Toyota Camry and buying a used differential. One thing to keep in mind, though, is our commitment to only offering quality, inspected parts backed by the best warranty in the used auto parts business.
So, Can Used Auto Parts Be Trusted?
Well, we obviously think so or our business wouldn't have made it 60-plus years. One thing to consider is that B&M Auto isn't your typical Milwaukee junkyard where you forage through acres of rusty old cars to find the part you need. Instead, you enter a clean lobby and tell the man at the counter what you need. Simple.
Most of the cars we get are ones insurance companies have declared a total loss. While the insurance company may consider the car beyond repair, there are many perfectly usable parts on them. A Toyota Camry that was rear ended, for instance, still has perfectly functional rear view mirrors, headlights, front quarter panels and hundreds of other parts.

As a Gold Seal Certified member of the American Automotive Recyclers Association (ARA), B&M Auto meets the highest standards for quality control. As required of us, we provide accurate descriptions of the auto parts we sell and adhere to the ARA's strict auto parts grading system. Additionally, we back all used auto parts we sell with a 90-day warranty, a 15-day return policy, and a 30-day exchange policy.
Find out what so many other DIY'ers and local garages know by giving B&M Auto a chance the next time you're looking for a part. From simple things like batteries to big things like engines and transmissions, we'll do everything we can to come through for you. If we don't have the part you need in stock, we'll tap into the powerful ADP Hollander Interchange computer network and track the part down at one of the 2,300 other nationwide auto parts recyclers in the network.
Now, how can we help you?
Contact our Waukesha used auto parts shop for immediate assistance finding the parts you need, or call us at 262-542-2255.