Waukesha Auto Recycler Offers Nationwide Auto Parts Search
Save Money And Time By Finding Used Auto Parts Online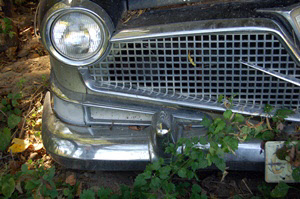 Whether you need a hard-to-find part for a vintage sports car or a rear seat for a daily driver, there are great deals out there on used auto parts and B&M Auto Sales and Parts will help you find them.
Many times, people will visit our website and use the "Parts Search" page to try to locate the parts they need. However, this online search feature only accesses what we have in stock at our Waukesha auto recycling center. If the part you're looking for doesn't turn up on this search page, it doesn't mean we can't get it for you.
Hard to Find Parts? Don't Worry, Our Waukesha Auto Parts Experts Have Connections
Besides stocking thousands of quality used auto parts, B&M Auto Sales and Parts is linked to a national database with over 2,300 auto recyclers from all across the United States. All you have to do is let us know what auto parts you need. We'll get the word out to our affiliates and contacts all across the country. Odds are good someone out there has what you need, and we'll track it down for you.
So, before you give up on finding that hard-to-find part, get B&M on the case. You can contact us via email with all the details on what you need. We will get back to you by email or phone with a price quote as soon as we have found your part. If you decide to purchase it, we will back the part with the same great 90-day warranty, 15-day return policy and 30-day exchange policy we offer on parts in our warehouse.
Contact the used auto parts pros at our Waukesha auto recycling center for help finding used auto parts.