Holiday Gift Shopping At Milwaukee's Best Auto Salvage Yard?
B&M Auto Sales and Parts On The Joy Of Recycled Auto Parts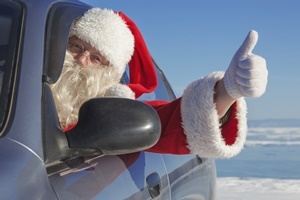 Once we turn the corner on Thanksgiving, it seems like December 25 rolls around in no time. With the big holiday season heading our way, it's time to think of the gearhead on your list.
Whether you're buying for someone else or gifting yourself, the elves at B&M Auto Sales & Parts have been very busy of late stocking up on the parts on everyone's wish list. Not sure what to get? Here are a few suggestions from our Waukesha recycled auto parts shop:
A set of used rims for mounting snow tires on. We usually have a huge inventory of used rims in a wide range of sizes. Let us know what you need and we'll see if we have it in stock. If we don't, we can usually find it at one of the other recycled auto parts shops in our network.
A set of lightly used tires. Just like with rims, our Waukesha salvage yard has a huge inventory of used tires in all sizes. And if we don't have the size you need, we'll find it for you. All our tires have been inspected and come backed by B&M Auto Sales and Parts' 90-day warranty, 15-day return policy, and 30-day exchange policy.
A used battery. Before you say "No way!" hear us out. All the batteries we sell have been fully tested. In many cases, these batteries came out of late model cars and are only a year or less old. Probably not a gift you'd want to give your significant other, but just right for your brother-in-law with the vintage muscle car project in his garage. Or for your winter work truck.
A new (slightly used) front bumper. Or rear bumper. Or quarter panel. Or windshield. Or any other car or truck body part you need to bring your ride to dent- and rust-free perfection. (Or at least close to it.) Use our handy cut sheets to let us know what you need and we'll track it down for you.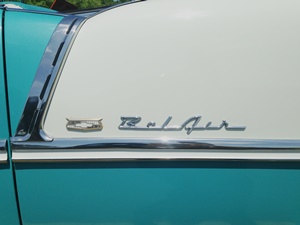 Whatever you're looking for, our Milwaukee area recycled auto parts professionals can find it—always at considerable savings over the cost of buying new. And all the parts we offer for sale are OEM parts, which means they fit and work just like the parts that came in your car.
Regardless of the season, it's always a good time to let B&M Auto Parts and Sales help you keep your ride on the road. Shoot us an email today and let us know what you need, or give us a call. Of course, if you're in the Milwaukee area you can also stop by our Waukesha auto salvage yard in person.
Best wishes for the holidays and the New Year!