Used OEM Parts for Honda and Acura Cars
Recycled OEM Honda and Acura Parts: B&M Auto in Waukesha Has Them
There's no doubt Honda and Acura make great cars. Unfortunately, no matter how well made a car is, parts are eventually going to wear out or fail. When they do, look to B & M Auto Sales and Parts in Waukesha for used OEM Honda and Acura parts at great prices.
For over 60 years, B&M Auto has been providing Milwaukee area drivers with the parts they need to keep their cars and trucks on the road. We also have many customers outside of Wisconsin, thanks to the power of the Internet.
B&M Auto Sales & Parts Isn't Your Typical Junkyard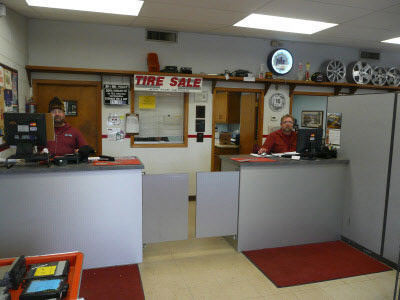 B & M isn't your typical salvage yard or "pick 'n pull" junk yard. You don't forage through acres of junked cars to wrench off the parts you need from rusty old carcasses. Instead, our auto part recycling pros harvest all the usable parts from the cars on our lot, inspect and assess them, then store them in our warehouse.
When you visit our Waukesha used auto parts salvage yard, you won't be greeted by snarling dogs guarding piles of scrap metal. Instead, you enter a clean lobby, stroll up to a counter and ask one of our employees for the part(s) you need.
Your Waukesha Source for Recycled OEM Honda and Acura Parts: OEM Quality, Not Aftermarket Junk!
Options for replacement parts on older Hondas and Acuras are usually pretty limited. Most manufacturers don't maintain an inventory of new replacement parts for their older models, so you either have to find an aftermarket part from an online vendor or a used part at a salvage yard.
While there are aftermarket parts available for many older Hondas and Acuras, you're almost always better off with a used OEM part. Too often, aftermarket parts don't fit properly or just aren't made to the same high standards of the OEM part. This is why most auto dealerships usually favor using recycled/refurbished OEM parts over new aftermarket parts.
B&M Auto Sales & Parts Stocks Used OEM Parts For These Honda and Acura Cars and SUVs:
| | | |
| --- | --- | --- |
| Honda Accord | Honda Civic | Honda CR-V |
| Honda Element | Honda Fit | Honda Odyssey |
| Honda Prelude | Honda Pilot | Honda S2000 |
| | | |
| --- | --- | --- |
| Acura CL | Acura Legend | Acura Integra |
| Acura MDX | Acura NSX | Acura RL |
| Acura RSX | Acura TL | Acura RL |
| Acura Vigor | | |
Can Recycled Auto Parts for Hondas and Acuras Be Trusted?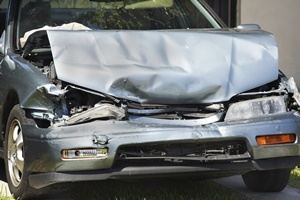 Most of the cars we get at B&M Auto Sales and Parts end up here because insurance companies have declared them a total loss. Many parts on them, however, are perfectly good. A Honda Civic with extensive front-end damage still has many usable parts, like the rear body panels, side doors, window glass on the sides and back, tail-lights and seats, for instance. None of these are affected by a front-end collision.

As a Gold Seal Certified member of the American Automotive Recyclers Association, B&M Auto is committed to the highest standards for quality control. We are required to provide accurate descriptions of the auto parts we sell and adhere to the ARA's strict auto parts grading system. Additionally, all used auto parts from B&M Auto carry a 90-day warranty, a 15-day return policy, and a 30-day exchange policy.
So, yes, you can trust the recycled OEM Honda and Acura parts we sell.
Need Hard-to-find Parts? We'll Find Them
If we don't have the part(s) you need in stock, we'll find them for you. Using the ADP Hollander Interchange computer system, we can search the inventory of over 2,300 other auto recyclers across the country and have the part(s) shipped to our warehouse.
Honda and Acura Parts Available at B&M Auto Sales and Parts:
Alternators and starters
Body panels and glass
CV shafts and drivetrain parts
Engines and transmissions
Seats and interior parts