Nothing Says Love Like Quality Recycled Auto Parts
Surprise that special someone with quality recycled OEM auto parts from our Waukesha Auto Salvage Yard!
Besides the Super Bowl, the other big day in February is Valentine's Day. (Groundhog Day runs a distant third.) While chocolates and flowers are customary Valentine's gifts, there's a lot to be said for those romantic guys (and gals) who break with convention and present their significant others with something that's actually useful...like a beautiful set of used rims, or a quality recycled fuel pump from our Waukesha auto salvage yard.
Sure, roses are red and violets are blue, but something that keeps your love's car on the road is a far nobler expression of "I love you." If you live in the greater Milwaukee area, the place to go for a sweetheart deal on quality recycled auto parts is B&M Auto Sales and Parts in Waukesha. Since 1949, we've been winning the trust of DIY'ers and auto hobbyists all over southeast Wisconsin. Now we'd like to win yours.
Quality Recycled Auto Parts…Guaranteed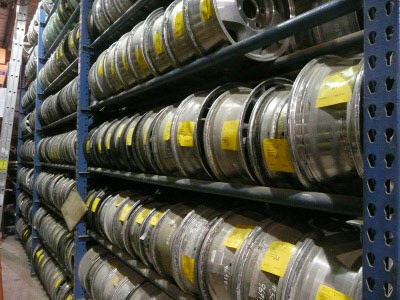 As a Gold Seal certified member of the national Automotive Recyclers Association (ARA), B&M Auto is committed to providing recycled OEM parts that meet strict quality control standards. We provide accurate descriptions of all parts and back them with a 90-day warranty, a 15-day return policy and a 30-day exchange policy.
Although we are not a conventional "pick and pull" salvage yard, we have 6 acres of cars on our back lot and a warehouse packed to the gills with auto parts, so chances are good we'll have just what you need. If we don't, though, we can find it for you and have it shipped quickly.
If you're restoring a '60s muscle car or other antique car, we'll track down those hard-to-find parts you need and have them shipped here. Obviously, you can scour ebay for parts, but give us a chance. We think you'll find our prices are better, and you have the added benefit of our guarantee—something you don't get when buying from ebay or craigslist sellers.
Tell Us What You Need, We'd Love To Help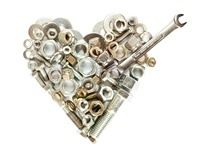 We have an online search function on our website, but don't get discouraged if you can't find what you're looking for there. This search only covers our current inventory.
For best results, let us know what you need and we'll run a search through the mighty ADP Hollander Interchange network, which links us into the inventories of over 2,300 auto part recyclers like us all over the country. From a door panel for a '98 Accord to harder to find items like an OEM 2 barrel carburetor for a '66 Impala, we'll locate whatever it is you need.
No Special Someone In Your Life? Show Your Car Some Love With Quality Recycled OEM Parts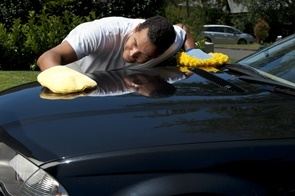 Whether you're looking to fix up your ride or dress it up, B&M Auto Sales and Parts can help. Sometimes, something as simple as an affordably priced, reliable starter can make you think twice about dumping an old beater. If it's a car you really love, though, how about a sweet set of used Cragar mag wheels? Whatever you fancy, we'll find it for you at a price that'll beat anything you find on ebay.