Used Windshield Wipers and Replacement Windshield Wiper Motors in Milwaukee
Milwaukee Used Auto Parts Company Has Windshield Wiper Replacement Parts at Great Low Prices!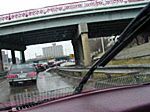 B&M Auto is the used auto parts company Milwaukee and surrounding areas rely on for quality replacement car parts and truck parts at low prices. Summer in Wisconsin this year has felt more like a typhoon season, which means your windshield wipers and windshield wiper motor have been working overtime! As one of the most important safety features on a vehicle, windshield wipers help clear away rain, dust, pollen, bugs and, of course, snow (but let's avoid any mention of winter right now).
Cheap windshield wipers are unreliable, fail quicker, break easier and perform less effectively. The hassles that go along with cheap windshield wipers are not only annoying, they're also dangerous. Lucky for you, our used auto parts store in Milwaukee area has a huge selection of high quality windshield wipers at great low prices!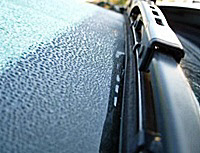 At B&M Auto, much of our inventory comes from insurance wrecks where the vehicle is considered "totaled", yet a huge majority of the parts are still completely safe and fully functional. What does this mean for you? It means we've got tons of replacement windshield wipers and motors from a wide range of makes and models. Ford, Honda, Toyota, Chevy, GMC, VW, Chrysler, BMW, the list is endless!
Whether it's a DIY job or you're taking it to Gearhead Gary down the street, turn to B&M Auto Parts and Sales for the best deals on quality replacement car parts and truck parts. The friendly and highly knowledgeable crew at our Milwaukee area used auto parts shop will help you find the best replacement part for your specific vehicle.
Avoid the daunting task of trying to find the best used auto parts at the best price near you, just swing on down to B&M Auto. We have the biggest selection, the lowest prices and we're right in your backyard! Plus, all our Wisconsin used auto parts are quality tested for safety and performance.
Contact our Milwaukee used auto parts shop today to inquire further about our selection of replacement windshield wipers and windshield wiper motors or for other questions about our Wisconsin used auto parts.