Milwaukee's Best Prices On Recycled OEM Air Conditioning Parts For Your Car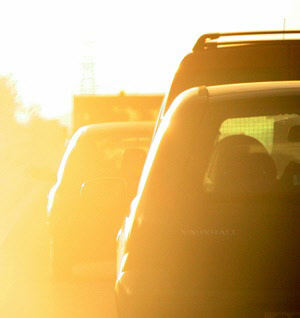 There you are, cruising down the highway on a hot summer day. You turn on your air conditioner to cool it down a bit and…nothing. The blower works, but there's no cold air.
Arrrrrrrrrrrrgh!
In short order, the misery index inside your car is at record levels. Kids in the car? You might as well turn around and head straight home, because this situation never ends well.
Whatever the cause of your AC system woes, you can count on B&M Auto Sales and Parts to have quality, recycled parts for your car. And if we don't have what you need in stock, we'll find it.
Thanks to the ADP Hollander interchange, our computer system is linked to over 2,300 other auto recyclers around the country. This enables us to track down virtually any auto part you may need. Whether it's a part for your AC system or a set of steel rims for snow tires .
Our Waukesha Auto Parts Recycling Center Only Stocks OEM Air Conditioning System Parts
As far as we're concerned, OEM parts are the only way to go. Why? Because with OEM (Original Equipment Manufacturer) parts you can be assured you are getting a part specifically made to fit your vehicle. With aftermarket parts, there's often a bit of retrofitting and jerryrigging to get the part to work. It's a hassle. Who needs that?
Quality, Tested Parts Backed By The Best Used Auto Parts Warranty In Milwaukee
Unlike the typical Milwaukee "pick and pull" junkyard, the parts we sell are all tested to ensure they are in good working order. Additionally, we back our used auto parts with a 90-day warranty, a 15-day return policy and a 30-day exchange policy. We want our customers to be completely satisfied.
Committed To The Highest Standards In the Recycling Industry
As members of the Automotive Recyclers Association (ARA) prestigious Gold Seal Program for over 20 years, B&M Auto is committed to maintaining strict quality controls and doing right by our customers. We do not sell any unsafe recycled auto parts.
Part of being a Gold Seal Certified business is a requirement to provide accurate auto part descriptions, on-time deliveries and written guarantees to our customers. Additionally, all mechanical parts warranties must adhere to ARA's strict auto parts grading system.
Only shops selling quality recycled OEM auto parts with the highest level of customer service are given Gold Seal Certification. We are proud to be one of the few such recycled auto parts shops in the Milwaukee area.
Replacement air conditioning system parts available through B&M:
Compressor
Condenser
Evaporator
Pressure regulating devices
Orifice tube
Thermal expansion valve
Receiver-drier
Accumulator