Milwaukee Used Auto Parts Shop Offers Best Deals on Car Batteries and Truck Batteries
Need Quality, Used Car Batteries, Milwaukee? Don't Wait for the Cold to Suck the Remaining Life Out of Your Battery: Replace it Now Before You're Stranded By What May Be Wisconsin's Coldest Winter Yet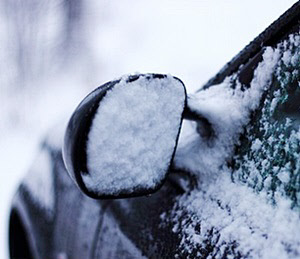 Not to be the bearer of bad news, but winter is fast approaching and from what reports have been saying it's going to be a long, cold and snowy one. Flash back to last year when we had record snowfalls and temperatures down to more than -50 with wind chill….and this year is supposed to be just as bad or worse? Yikes! Our Milwaukee used auto parts shop suggests replacing dying car batteries and truck batteries now before winter comes back with a vengeance.
Besides heat, one of the most important things to have during brutal Wisconsin winters is a reliable vehicle. Need a quality, used car battery, Milwaukee ? Don't wait until you're stranded in 4 feet of snow and temperatures down to -50 before you replace your battery. Right now, we're offering the cheapest car batteries and truck batteries at only $30 plus core exchange—a fraction of the price you'll find anywhere else, including online! All our used car batteries and truck batteries have been quality tested for safety and performance, as well as include a 90 day guarantee, so you can get everywhere you need to go this winter.
Contact B&M Auto online, call us directly or just stop in and we'll help you find the best and cheapest car battery or truck battery for your vehicle. With tons of different batteries for virtually any make and model, we're practically guaranteed to have a quality used automotive battery which is right for your vehicle.
Contact our Milwaukee auto salvage yard right now and let us know what used auto parts you need; we'll respond shortly!