Benefits of Owning a Truck Bed Cover
Pros and Cons of Truck Bed Covers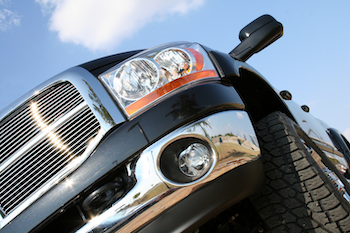 Whether you're a first-time truck owner or a practiced one, B&M Auto Sales & Parts is your one stop shop for all your truck part needs. We offer high quality used parts for less and, if we don't have your part in stock we'll locate it for you. From truck beds and bumpers to downpipes and exhaust tips, there are many truck accessories available to help accommodate your needs.
Every truck owner wants to get the most out of their truck. Whether you're driving to a work site, helping a friend move, or going off-roading, maximizing your bed space helps make any job easier and more efficient.
Truck bed covers are an excellent addition for drivers looking to protect and secure their truck beds and come in a variety of styles like roll-up covers, retractable covers and hard plastic.
Improved Mileage
When your truck has a truck bed cover, your MPG will increase. According to many experts, the best way to improve the truck's fuel economy is to add a bed cover. A cover will help reduce aerodynamic drag and can improve gas mileage by as much as 10%.
Extra Storage
While may truck owners are concerned that covering their truck will restrict storage, it's important to know they do just the opposite. The rails provide the perfect method for transporting larger items, while still giving you continuous use of your bed. With a bed cover you can transport anything from bikes to kayaks safely.
Protection
Just because a pickup truck is meant to transport objects, does not mean your items have to be exposed for everyone to see. What's the best way to enclose and protect your belongings? A truck bed cover! A bed cover will keep your valuables out of sight and prevent theft. With an open bed, anyone can reach in and take your belongings. A bed cover not only conceals the items in your truck it increases security with a build-in locking system as well!
Protection From Elements
As we know, the weather is unpredictable, and this is especially true in Wisconsin. To ensure your items being hauled or stored are not damaged from the natural elements, we recommend installing a bed cover to guarantee a weather-proofed bed.
Protection from Lost Belongings
If you have ever seen lost items laying on the side of the road, chances are they fell out of an open top pickup truck. The major benefit of a covered bed is the ability to load up your truck without having the fear of losing or damaging any of your items.
If you are considering a truck bed cover, contact our Waukesha area salvage yard today. Our expert team is standing by to help you find the part you need. If you prefer to search in the comfort of your own home, take advantage of our online parts locator now.
If you can't find what you are looking for please give a call!