The Best Place to Find a Used Truck Cap In Milwaukee is in Waukesha.
Waukesha Auto Salvage Yard Has Great Deals On Used Truck Caps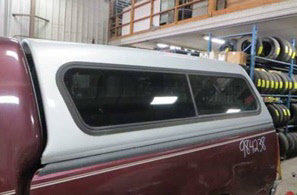 So you finally got tired of shoveling snow out of the back of your pickup? Or maybe you're looking for something to protect your tools or your gear from the elements--especially the criminal element. While you could look on Craigslist for weeks on end to find a cap that will fit your truck, it's so much easier to just get in touch with B&M Auto and let us know what you need.
Here at B&M Auto Sales & Parts, we typically sell used caps for anywhere from $150 to $1,000—which is a heck of a lot cheaper than the $7,000 to $20,000 a lot of new caps go for. We also have tonneau covers from time to time, which we usually post on Craigslist Milwaukee. For instance, the soft tonneau cover you see below was recently listed for just $150.
If We Don't Have The Used Truck Cap You Need, We'll Find It For You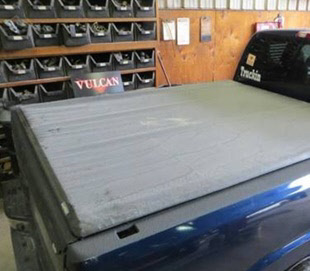 Our Waukesha auto salvage parts warehouse always has a great inventory of used truck caps, and if we don't have what you need we can track it down for you and get it here in no time—thanks to being linked up with over 2,300 auto parts recyclers all across the country.
You can use our online search tool, but for the most up-to-date inventory we recommend giving us a call and letting us check availability at our affiliate recyclers. Trust us, the cap you want is out there somewhere, and we will find it.
Whether you need a truck cap for a '97 Ford F150, a 2009 Silverado or a late model Dodge Ram, B&M has you covered. In every sense of the word!
Contact us online to check availability of used truck caps and tonneau covers at our Waukesha salvage yard, or call 800-236-2301.