Auto Scrap Yard in Southeast Wisconsin Goes Above and Beyond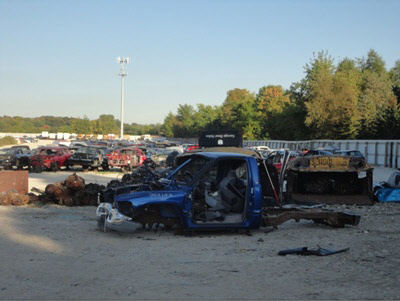 B&M Auto's salvage yard in southeast Wisconsin sells quality used auto parts to Milwaukee WI and surrounding areas. Other salvage yards in Wisconsin can't come close to our extensive inventory or our outstanding customer service.
Unlike the typical auto junkyard, B&M isn't a "pick and pull" operation. You don't have to bring your tools and scavenge around through a field of wrecked cars for the parts you need. We harvest all the usable parts from the cars on our lot, test them, and stock them in our warehouse. When you come to B&M, we bring the part(s) you want to the counter for you.
We specialize in quality used, OEM parts for late model and older vehicles. If there's something you need and we don't have it in our warehouse, we'll tap into the ADP Hollander Interchange and track it down at one of the 2,300 other auto salvage operations in the network. And chances are good our prices will beat anything you find on ebay. Give us a try and see for yourself.
For the best used car parts in the Milwaukee area, make the short trip out to Waukesha to B&M Auto Sales and Parts. or contact us online with some info on the part you need.
Contact our Waukesha auto salvage store now for availability and pricing on the parts you need.