B&M Auto Sales Building Waukesha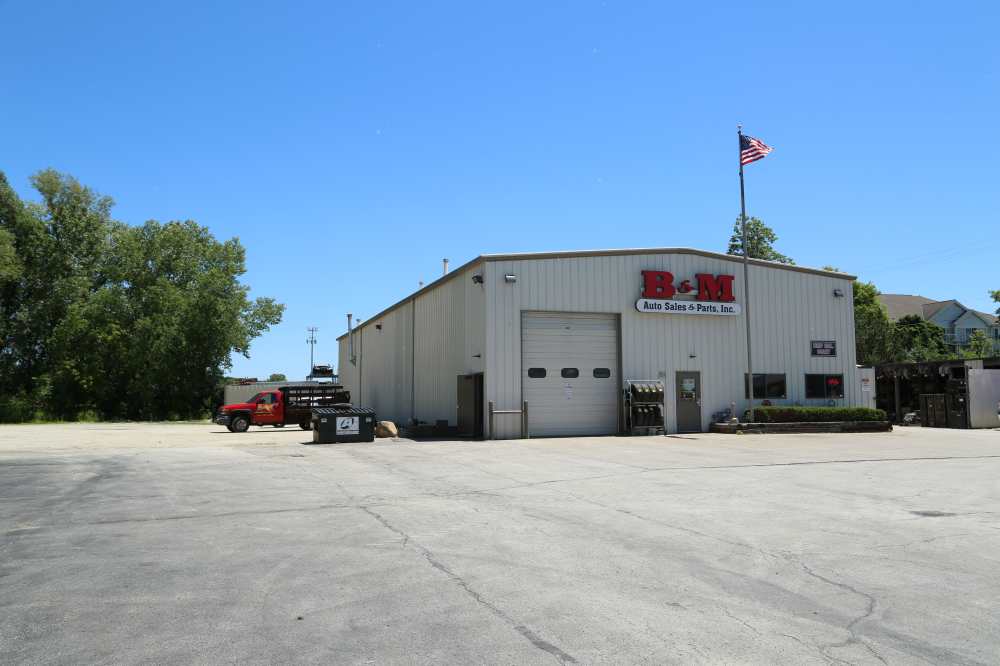 You're looking at the international headquarters of B&M Auto Sales and Parts in beautiful Waukesha, Wisconsin. You may be wondering where the chained-up, snarling junkyard dogs are, or the piles of random automotive debris and discarded old appliances. Well, you won't find them here because B&M Auto is not your typical auto salvage yard.
When you come to B&M, you deal with a clean, courteous customer service rep who brings the recycled OEM auto part(s) you need right to the counter you're standing at. You don't have to scrape your knuckles harvesting parts off of wrecked cars in a forlorn car graveyard. Better yet, we back our recycled auto parts with a 90-day warranty, a 15-day return policy, and a 30-day exchange policy. Plus, if we don't have what you need, we'll track it down for you by tapping into the mighty ADP Hollander Interchange computer system, which connects us with over 2,300 other auto recyclers across the country.
Looking for something in particular for your ride? Contact us online and we'll get back to you with availability and pricing. Or, give us a call at (262) 542-2255.