Best Place To Buy Used Rims In Milwaukee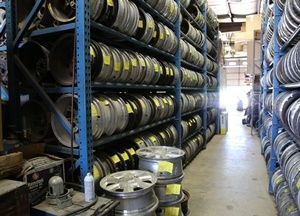 If you're looking for a good set of used rims, check with B&M Auto Sales and Parts in Waukesha. We always have a great selection of aluminum and steel rims for a wide range of vehicles. And if we don't have what you need in stock, we'll tap into our computer system to track it down at one of the 2,300+ other recycled auto parts dealers across the country.
One way or another, we'll get you the parts you need. We're committed like that. Seriously, before you venture into the flaky world of Craigslist in search of set of rims, check with B&M Auto.
B&M Auto Sales and Parts is proud to provide used rims to those in Waukesha, Greenfield, Milwaukee, New Berlin, Muskego, Pewaukee, Wauwatosa, Brookfield, West Allis, Franklin, and more.