Car Junk Yard Near Greenfield, WI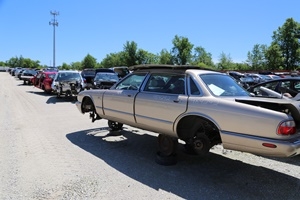 Find the Perfect Parts for Your Automobile
To meet all of your vehicle needs, B&M Auto Sales and Parts offers a wide choice of high-quality used automotive parts. Our inventory, which is located nearby Greenfield, Wisconsin, includes items ideal for trucks, vans, and cars, ensuring that you may get the specific feature your vehicle needs. Our knowledgeable staff is prepared to help you get the precise part you require. Whether you're a mechanic looking for reasonably priced alternatives or a car owner hoping to replace a worn-out part, B&M Auto Sales and Parts is a reliable source for cost-effective and environmentally conscious options. Our salvage yard is nearby and we are ready to assist you!

Discover What Sets B&M Auto Apart
There are several benefits to choosing B&M Auto Sales and Parts junkyard for your auto component need. Access to premium components is made possible at a tiny fraction of the cost of their new equivalents thanks to our unwavering commitment to providing affordable solutions. By reducing vehicle waste, you play a crucial part in promoting environmental sustainability by selecting recycled components. Our team is here to answer questions and offer assistance, ensuring that you are able to successfully acquire the specific items you need.