The Premier Car Junk Yard near Pewaukee, WI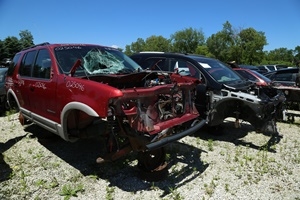 Find the Perfect Parts For Your Automobile
B&M Auto Sales and Parts present an array of top-notch pre-owned automotive components to address your entire range of vehicular requirements. Our stock, situated close to Pewaukee, WI, encompasses items suitable for automobiles, vans, and trucks, making sure that you discover the particular feature your vehicle demands. Our well-informed personnel is prepared to aid you in pinpointing the exact part you need. Whether you're an auto technician seeking cost-effective substitutions or a vehicle owner aspiring to swap out a depleted component, B&M Auto Sales and Parts is a trustworthy reservoir for economical and environmentally-aware resolutions.

Discover What Sets B&M Auto Apart
Selecting B&M Auto Sales and Parts junkyard for your automobile part necessities presents a plethora of advantages. Our firm devotion to delivering economical solutions ensures access to top-tier components at a mere fraction of the price of their new equivalents. By choosing recycled parts, you play an instrumental role in fostering environmental sustainability by curbing automotive waste. Our team is readily accessible to provide guidance, ensuring your successful acquisition of the precise parts you demand.