Used Rims For Sale Milwaukee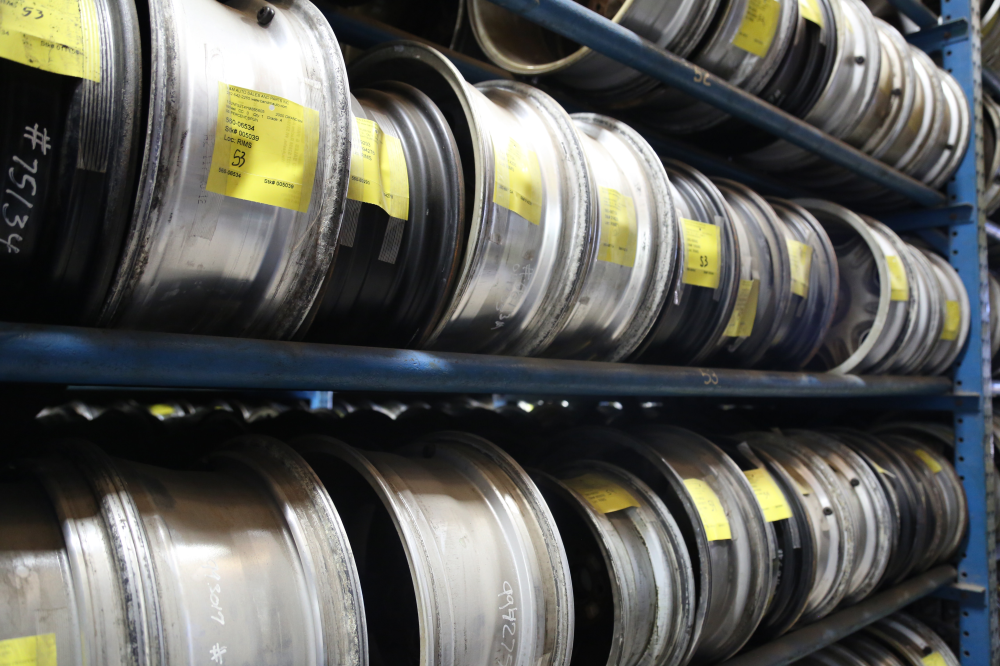 You're looking at just a small sampling of used rims at B&M Auto. There are probably about hundred more on the racks. If you need a set of rims to mount your snow tires on, used rims are perfect. You'll never worry about the road salt and winter road slop fouling up your good rims.
When you buy used rims from our Waukesha auto salvage lot, they're already pulled from the donor vehicles and ready to go. Unlike a pick 'n pull junkyard, you don't have to wander around a lot full of automotive carcasses and remove the wheels yourself. Just let us know what you need and we'll bring it out for you to inspect.
As with all our used auto parts, B&M Auto backs our rims with a 90-day warranty, a 15-day return policy and a 30-day exchange policy. You won't get this kind of peace of mind buying used rims on Craigslist.