Used Truck Caps at Incredible Prices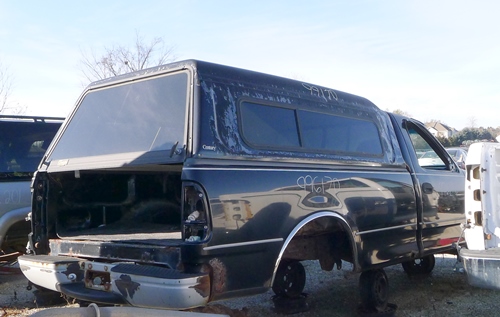 Here's another used truck cap on our Waukesha auto salvage lot. This one shows some wear, so it will go cheap. Someone's going to get a great deal on it, maybe you?
Our inventory of used truck caps varies, but we almost always have several in stock. Let us know what kind of truck you've got and we'll let you know if we've got a cap that will fit it. Give us a call at 262-542-2255, or shoot us an email.