Waukesha Auto Salvage Yard With Late Model Vehicle Parts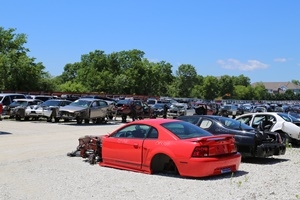 If you have an older car, chances are you won't have much luck getting a replacement door panel from a dealership. After several years, they no longer carry OEM replacement parts. So if you're in need of body panels for a '84 Accord, it's off to the salvage yards.
Here's why B&M Auto should be your first stop: We have an extensive inventory of used auto parts for a wide range of cars and trucks. Unlike "pick and pull" salvage yards, you don't have to forage through acres of auto carcasses to find what you need. Just let us know and we'll check our inventory. If we don't have what you need in stock, we'll find it for you and have it shipped here.
Whether you're a do-it-yourself-er or a repair shop manager, B&M Auto is here for you.