Wisconsin Auto Recycling Facilities on Buying Used Auto Parts vs. New Auto Parts
The Auto Salvage Yards Waukesha, WI Trusts for Advice on Whether to Buy New or Used Auto Parts
Our Wisconsin auto recycling facilities provide both new and used auto parts to cater to your specific needs and budget. B&M Auto's salvage yard in Waukesha has a massive inventory of used auto parts, which practically guarantees we'll have the right automotive part for you. Below we've provided a brief list of used auto parts Wisconsin residents should consider buying over new auto parts.
Best Auto Parts to Buy Used:
Exhaust Pipes
Side Paneling
Bumpers
Tires/Wheel Covers/Hubcaps
Headlights/Taillights
Batteries
Drive Trains
Truck Beds/Truck Caps
Hoods/Side Doors/Trunk Doors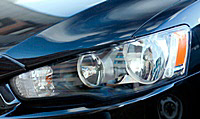 Again, the above list is by no means comprehensive, but rather provides a sampling of the most commonly sought after used auto parts in Wisconsin . As always, our used auto parts are always tested for performance and safety. While there are some auto parts you should buy new, like fuel lines and brake pads, the majority you can buy used and save yourself some serious cash!
If you are unsure whether you should buy certain auto parts used or new, just give us a call or shoot us an email and we'll be happy to let you which route is best for your specific needs and budget. If it is determined you would benefit more from a new auto part and we don't readily have that part available, we'll order it for you and let you know when it's ready! B&M Auto in Waukesha prides itself on saving you time and money by taking away the all the hassle and any of the confusion.
Contact the auto salvage yards Wisconsin residents trust for high quality new and used auto parts at the most cost-efficient prices.