OEM Used Auto Parts Dealer Near You
B&M Auto Sales & Parts is Your Trusted OEM Parts Source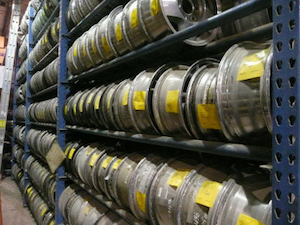 Our number one goal is customer satisfaction. We strive to exceed your expectations on many levels and this starts with supplying the auto parts you need. Knowing OEM parts are hard to find and should only be bought from a trusted distributor, we utilize a state of the art online parts finder for a simple and easy solution in locating your parts. Each used OEM auto part we supply is carefully cleaned and inspected before you purchase to ensure the highest durability and performance. B&M Auto's inventory offers both domestic and foreign import used parts and, if we do not have the part listed we will do everything we can to find it for you. While providing not only the quality OEM parts, we make certain environmental standards and regulations are followed at all times providing total commitment to our customers, the planet and the auto salvage industry itself.
Aftermarket versus OEM Parts
An aftermarket part is any part for a vehicle not sourced from the car's maker. If the parts are direct replacement parts, they will not void your car's warranty. A number of companies make parts designed to function the same however may be of different material or specifications.
Benefits to Using Used OEM Parts:
1. Nothing ensures a better fit and functionality than the part meant for your vehicle. Hundreds of years have been dedicated to formulating recipes for sheet metal and coatings which resist corrosion and contribute to increased safety standards. Buying used OEM parts ensures your parts are made with the original, intended metal to do so.
2. Manufacturers commonly use proprietary software to control machine-to-machine communications, and other aftermarket suppliers may not have access to the code that makes everything work and perform at its highest.
3. Used OEM parts make it easier to choose your part: You don't have to worry about assessing the quality of different brands and prices.
4. Offer a greater assurance of quality: The used OEM part should work exactly as the one you are replacing. OEM parts are what the vehicle was manufactured with and provides a peace of mind in its familiarity and performance.
5. As a Gold Seal Certified member of the American Automotive Recyclers Association, B&M Auto Sales & Parts is required to adhere to the ARA's strict auto parts grading system. All of our used OEM parts carry a 90-day warranty, a 15-day return policy and a 30-day exchange policy.
B&M Auto Sales & Parts takes pride providing the highest quality used OEM parts. We strive to create and maintain a customer satisfaction driven environment. B&M Auto Sales & Parts understands the challenge in trying to find specific OEM parts therefore want you to let us do the hard work in finding your recycled auto parts needs by contacting our Waukesha auto salvage yard today!