Is Your Car Ready For Another Winter? Are You?
Keep Your Car Road-Worthy This Winter With Quality Used OEM Parts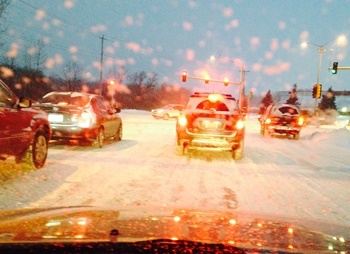 Winter driving takes a heavy toll on cars and nerves. As soon as the snow falls, the accidents start. Heading into another winter, here are a few suggestions on getting through what may well be one of the snowiest we've had in years:
Slow Down in Snow
It seems so obvious, but too many drivers around Milwaukee fail to grasp this simple fact: Most winter snow accidents are the direct result of driving too fast for road conditions. Doh! Even with the best snow tires and an all-wheel drive vehicle, you're not invincible on a snow or ice-covered road.

Stay Attentive to What's Ahead of You-- And Behind You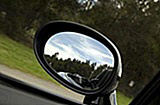 Keep your eyes looking well ahead. The sooner you spot trouble, the more time you have to react--whether it's as simple as changing lanes or pulling over to the shoulder. It's also wise to keep an eye on your rear view mirror. You never know when some lunatic is going to come flying up behind you. If you're missing a rear view mirror on your car, for crying out loud get in touch with B&M Auto and we'll find one for you.


Replace Worn Out Tires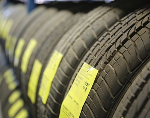 If the tread on your tires is worn down, you can't drive safely in winter conditions. Although state law says tires must have a minimum 2/32" tread depth, that's hardly adequate for the winter slop on our roads. 4/32" tread depth is about as low as you should go before replacing your tires.

Obviously, new tires are expensive, but you can get a great deal on a set of used tires at B&M Auto. We have a great inventory of All Season and Snow-rated tires. And if you're splurging on a set of brand new snow tires, check with B&M first for a set of rims in your size. Keeping them on their own rims will spare you the hassle and expense of having your regular tires changed out for snow tires every season (and vice versa).

Replace Your Windshield Wipers
Still driving around with year-old wipers that leave streaks all over your windshield? Time to replace them! If you're looking to save some money, check with B&M Auto before heading to the local store. We have hundreds of perfectly good windshield wipers salvaged from all kinds of vehicles…at incredibly low prices. Just let us know the make, model and year of your vehicle and we'll let you know if we have what you need.

Make Sure Your Antifreeze is Topped Off
The cooling system in your car was designed to work with a full tank of coolant/antifreeze. If you're always running low, steam vapors from the glycol and water combination in coolant will create a highly corrosive environment in your cooling system. Make a habit of checking your antifreeze level every couple of weeks. If you need to refill, consider our recycled, double filtered coolant. It's affordably priced, environmentally responsible and readily available at our Waukesha auto salvage yard. Learn more about recycled coolant and whether it's right for your vehicle.

Replace Any Broken Headlights or Burned Our Bulbs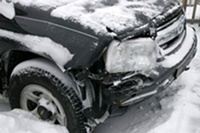 Many drivers don't realize it, but you can be pulled over and ticketed for driving with a burned out bulb or broken light. Per Wisconsin law: "…no person may operate a vehicle upon a highway during hours of darkness or during a period of limited visibility unless all headlamps, tail lamps, and clearance lamps with which the vehicle is required to be equipped are lighted."

If you're lucky, Officer Friendly will let you slide with a warning. But why not just get it fixed before that happens? If you have a broken headlight or tail light, check with B&M Auto. With hundreds of cars on our lot and thousands of OEM headlamps and tail lights in our warehouse, we probably have just what you need. We can even track down OEM fog lamps for all types of cars and trucks.

Check The Date On Your Battery and Replace If Necessary
Yes, there's a date stamped on your battery (or on a sticker) indicating the month and year it was made. On average, batteries are usually good for 5 to 6 years, so if yours is older than this it might be a good idea to replace it. At B&M Auto, we routinely harvest perfectly good batteries from vehicles deemed irreparable by insurance companies. Chances are we have one to fit your car.
Stay safe out there this winter, and let us know if we can help with any parts for your car.
Contact B&M Auto Sale and Parts online for assistance locating the part(s) you need.