Replacement Auto Parts for Wisconsin Winter Weather Driving
The Used Auto Parts Milwaukee and Surrounding Areas Rely on When Winter Weather Strikes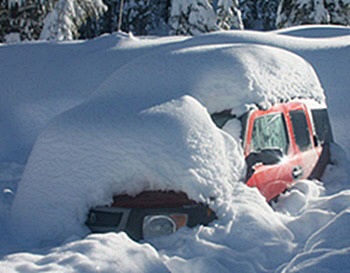 B&M offers a vast array of replacement auto parts for trucks, cars, vans and more. Our Milwaukee area used auto parts facility stocks thousands of Wisconsin used auto parts to fit your specific needs. We also perform functionality and safety tests on all used auto parts, ensuring you always feel confident in your new used auto part.
Winter weather in Wisconsin often wreaks havoc on our vehicles. From broken windshields and busted bumpers to blown radiators and bad tires, there are about a million things that can fall off, blow up or just plain putter out. Tires are popped and wheel covers damaged from potholes, bumpers fall off after a rear-end collision (or snowbank collision), radiators overheat from lack of air flow due to ice cover, car batteries fail from the stress of cold weather and side mirrors get clipped when road conditions turn icy.
For this reason, our Wisconsin auto recycling facility in Milwaukee area makes sure we have plenty of inventory to supply the most in-demand auto replacement parts during the winter months. Our Wisconsin auto salvage yard carries everything from used wheel covers to car starters. We are your one-stop-shop for both new and used auto parts in Wisconsin.
As an ARA Gold Seal Wisconsin auto recycling shop for more than 20 years you know you'll always be dealing with an auto salvage yard which is consistently recognized for operating a professional and reputable business providing high quality recycled auto parts.
Contact the best used auto parts company Milwaukee has to offer for questions on specific auto parts or for up-to-the-minute information on our inventory.