Recycled OEM Parts for Toyota and Lexus Cars
Waukesha Auto Salvage Yard Serves Milwaukee and the Universe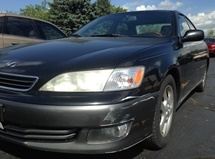 Attention Milwaukee area Lexus owners: B&M Auto in Waukesha has the OEM Lexus parts you're hunting.
There's no doubt Toyota makes great cars (and trucks). Like any other motor vehicle, though, parts will inevitably wear out and need replacing. That's where B&M Auto comes in.
For more than 60 years, B&M Auto Sales and Parts has been helping Milwaukee area drivers keep their cars on the road with quality, used OEM parts at great prices. And, thanks to the Internet, we can now source any Toyota parts we don't have in stock from other auto parts recyclers all across the country.
OEM Toyota Parts For Cheap
Whatever model Toyota you drive, B&M Auto Sales and Parts has the OEM parts you need to keep it on the road. While many drivers are tempted to buy new, aftermarket parts, there is often a problem with aftermarket parts not fitting quite right. The tolerances just aren't the same.
Here's a perfect example of what we're talking about: A customer recently came to us looking for an OEM right turn signal stalk for his '06 Camry. He had bought an aftermarket part on ebay, but couldn't stand how stiff it felt and the way the plastic squeaked whenever he used it. Sure, it was cheaper than a new one, but it just didn't perform the way it should. We were able to get him a used OEM turn signal stalk for significantly less than the aftermarket part. Problem solved!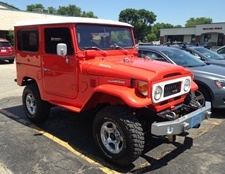 Yes, we can find those hard-to-find parts for vintage Toyotas!
Whether you drive a late model Corolla or a vintage FJ Cruiser, you're almost always better off with a recycled OEM Toyota part than you are with an aftermarket part. Even most Toyota dealerships prefer to use remanufactured OEM parts over aftermarket parts.
Keep in mind, though, the OEM Toyota parts we offer aren't remanufactured or rebuilt, they're recycled. We haven't replaced any components in them. We have, however, inspected and—wherever possible—tested them.

As a Gold Seal Certified member of the Automotive Recycler's Association, B&M Auto maintains the highest ethical standards for grading the OEM parts we sell, and we back them with a 90-day warranty, a 15-day return policy, and a 30-day exchange policy.
B&M Auto Sales & Parts Stocks Used OEM Parts For These Toyota and Lexus Cars and SUVs:
| | | | |
| --- | --- | --- | --- |
| Toyota Corolla | Toyota Camry | Toyota Solara | Toyota Venza |
| Toyota Avalon | Toyota Sienna | Toyota Prius | Toyota RAV4 |
| Toyota Highlander | Toyota LandCruiser | Toyota Tundra | Toyota 4Runner |
| | | | |
| --- | --- | --- | --- |
| Lexus IS | Lexus ES | Lexus GS | Lexus LS |
| Lexus RC | Lexus NX | Lexus RX | Lexus GX |
| Lexus LX | Lexus HX | Lexus CT | Lexus HS |
"Weird...It Doesn't Look Like A Junkyard"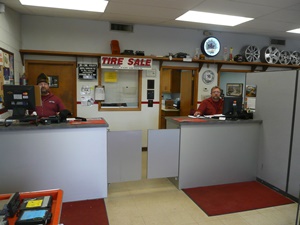 If your impression of a salvage yard is acres of rusty old wrecks and a couple of snarly pit bulls chained to a stake in the ground, you're going to be pleasantly surprised by our Waukesha auto salvage yard.
Unlike the "pick 'n pull" yards, you don't have to scavenge around for the parts you need and remove them yourself. We've already dismantled the cars we get in, salvaged the usable parts, cleaned and inspected them. When you come to B&M Auto, you enter a clean lobby with customer service reps at a counter. Just let them know what part you need. They'll pull it from our warehouse and bring it out to you.
What Do You Need For Your Toyota?
Get in touch with B&M Auto Sales and Parts today. If we don't have what you need in stock, we'll tap into the ADP Hollander Interchange network and check the inventory of over 2,300 other salvage yards all across the country. If the part is out there, we'll find it for you.
Contact our Waukesha auto salvage yard for assistance finding the Toyota parts you need.