Waukesha Salvage Yard has Incredible Selection of Used Auto Parts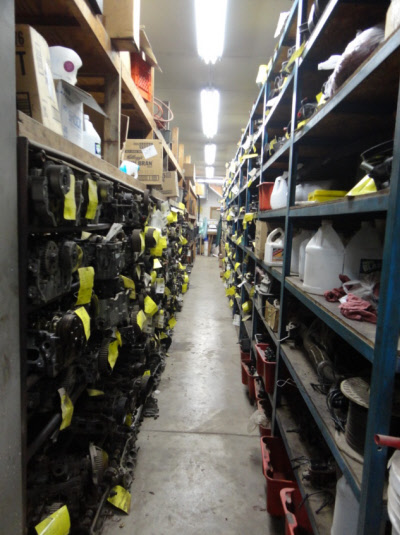 There's a reason so many drivers consider our Waukesha auto salvage yard the best place to get recycled, used car parts in Milwaukee. Just look at this aisle of parts. And this is only one aisle! We have literally thousands of parts on-site, most harvested from late model cars insurance companies have deemed irreparable.
Unlike the typical Milwaukee "pick 'n pull" junkyard, everything at B&M Auto is warehoused. The parts you see in this photo, for instance, have been pulled from donor vehicles, inspected, tested (where possible) and graded. Everything is backed with a 90-day warranty, 15-day return policy and 30-day exchange policy. Rims, tires, windshields, seats...even complete engines--Whatever you need, chances are B&M Auto has it. And if we don't have it, we'll find it for you.
For over 60 years, B&M Auto has been recycling auto parts at our Waukesha auto salvage yard. Find out why so many Milwaukee area motorists turn to us first for auto parts.
Contact the auto salvage yard Milwaukee and surrounding areas rely on for reliable, used auto parts.