Used OEM Starters for Milwaukee DIY Mechanics
Waukesha Auto Salvage Yard Has Used OEM Starters for All Makes and Models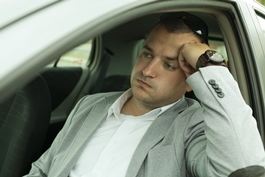 So there you are, turning the key to start your car and…nothing. Could be your battery. Could be your alternator. Could be your starter. Could be a raccoon that spent the night under your hood chewing through your spark plug wires. We can't thoroughly diagnose the problem in this article, but we can give you some tips on how to determine if it's a bad starter or something else.
But first…
How Do Starters Work, Anyway?
If you already know this, feel free to skip ahead. For those who don't, here's a simplified overview:
The starter, which is powered by your battery, uses electrical energy to turn a flywheel (or a flex plate if the car has an automatic transmission)—which in turn moves the pistons in the engine. Simultaneously, electricity runs to the spark plugs and ignites fuel in the combustion chamber. Once the pistons are moving and there is combustion, the engine can run by itself.
How Do You Know If You Need to Replace Your Starter?
When your engine won't start, there are always plenty of possible reasons. It could be the starter, but it could also be your battery, your alternator, a failure of the electric fuel pump, a timing belt tensioner failure, or a failure of a crank sensor. It could also be that you're just out of fuel, or the oil has run so low your engine has locked up. But if the starter is the culprit, there a few warning signs that may tip you off:
A grinding noise when you turn the key
If you hear a grinding noise when trying to start your car, one that sounds like the noise you hear when you inadvertently start your car with the engine already running, it's a sign the drive gears on your starter are worn out or not engaging the way they should. Don't let it slide. If you do, your engine's flywheel can end up with collateral damage.
A clicking sound…then nothing
If you just hear a clicking sound when you turn the key, you may have a bad starter, although it could also be a dead battery. Try turning on your headlights or an interior light. If they work, your battery is fine and your starter is likely the problem.
The engine is slow to start
If the engine doesn't seem to want to start, but eventually does, the starter may be the problem. It could also be your battery, though. The only way to determine this is to have the battery checked to see if it's fully charged or not. If you don't have a batter tester, most garages will do this at no charge. If you need a new battery and you're looking to save some money, consider a used battery from B&M Auto.
Smoke from the engine compartment when starting the car
The starter is powered by electricity from your battery and can overheat if power running to the starter doesn't shut off after the engine is started. This can cause the internal components of the starter to heat up to the point of smoldering. Smoke coming from the engine compartment is never a good sign. If shutting off the engine doesn't stop the smoke, disconnect the battery…as quickly as possible.
An Oil Leak May be Killing Your Starter
The starter is usually located in a next to impossible to reach spot near the bottom of the engine. Due to its location, it's vulnerable to oil and other drivetrain fluids leaking from your engine. The oil eventually finds its way inside the starter and ruins it. If you take a look at the starter every month, you may be able to spot a leak and have it corrected before it damages your starter.
Can You Rebuild the Starter?
Yes. If you have some mechanical aptitude and some tools and testing equipment, it's not an overwhelmingly difficult job. There are starter rebuild kits available online and at auto parts stores.
Rebuilding a starter is not a bad option, but if you're like most people you need your car working again now. Which is why a used OEM starter from B&M Auto is a great idea. You'll pay far less than what a new starter costs, and you'll spend far less time working on your car than if you tried rebuilding your old starter.
B&M Auto Carries Used, OEM Starters for Most Vehicles
We dismantle all types of vehicles at our Waukesha salvage yard, so we always have a large inventory of starters in our warehouse. You can use our online auto parts search tool, but for the most up-to-date inventory your best bet is to either give us a call or shoot us an email letting us know what you're looking for. We'll check our inventory and get back to you right away. If we don't have the starter you need in stock, we'll search the database of our nationwide network of affiliate salvage yards. If it's out there, we'll find it!
| | | | | |
| --- | --- | --- | --- | --- |
| Acura | Audi | BMW | Buick | Cadillac |
| Chevrolet | Chrysler | Dodge | Ford | GMC |
| Honda | Hyundai | Jeep | Kia | Mazda |
| Mitsubishi | Nissan | Subaru | Toyota | Volkswagen |