Milwaukee Auto Salvage Yard Provides Top 5 Used Car Parts to Get You Through Winter
Used Car Parts in Milwaukee: Top 5 Most Important Auto Parts for Winter Driving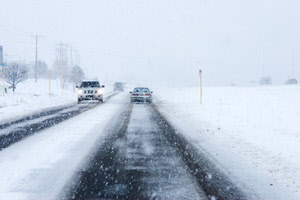 Wisconsinites are a brave and hardy breed, stoically accepting the bitter cold and endlessly awful brutality of winter. Preparing your vehicle for the arctic onslaught is the best strategy for getting through the season. With this in mind, our Milwaukee auto salvage yard brings you the top 5 most in-demand used auto parts for this time of year.
1. Rims For Snow Tires—A set of new snow tires can easily run upwards of $500 dollars. Cha ching! With all the road salt wheels are subjected to, most drivers like having a set of "beater" rims for their snow tires. Our Milwaukee used auto parts shop gets a lot of requests for used rims, so we keep a good inventory here. Plus, you can get a complete set of used car rims for far less than buying them new. Give us a call or contact us online for the used car rims Milwaukee trusts to get them through winter.
2. Recycled Antifreeze—Our recycled, double-filtered antifreeze works just as well as new antifreeze and is compatible with the new coolant currently sloshing around in your engine block. Recycled antifreeze also provides the same level of corrosion protection as new antifreeze. Best of all, it's about HALF the cost of new antifreeze.
3. Headlights And Fog Lamps—With darkness falling early throughout winter, you don't want to be without functioning headlights. Here's a bright idea: Check with our Milwaukee auto salvage parts shop before shelling out full retail price at a car dealership or auto parts store. You can get used headlights at a fraction of the cost. In addition to headlamps for just about every car and truck on the road, we also have fog lamps—which really help your visibility during snowstorms and in heavy fog.
4. Heater Blower Motor—Have you ever started up your car on a frigid morning and reached over to turn up the heater, only to find the blower wasn't working? Winter is notorious for taking its toll on the very things that give us some small comfort behind the wheel. Even if you can get by wearing a parka while driving, you'll want to get a replacement blower motor ASAP so your defogger will clear up your fogged over windows. Check with our Milwaukee auto salvage yard before you drain your checkbook at a dealership.
5. Car Batteries, Car Starters and Alternators – These are the holy trinity of the winter motorist. Naturally, cold weather takes its toll on all three—especially car batteries. Be ready for winter's worst. If your car battery needs replacing, chances are we have one to get you through the winter with no problems. B & M Auto Parts also has a great inventory of car starters and alternators for a wide range of vehicles.