Auto Salvage Yards in Milwaukee Area: Why Choose B&M
The New and Used Auto Parts Milwaukee Trusts for Inexpensive, Quality Auto Parts in Southeast Wisconsin
Whether you call it a Milwaukee auto salvage yard, a Wisconsin auto recycling facility or just a plain old local junkyard, at B&M Auto Sales and Parts the dirty and unorganized auto parts shop of yesteryear is ancient history. With sophisticated programs and a higher regard for a clean and professional environment (as clean as a Milwaukee area used auto parts shop can ever hope to be anyway), we are the preferred auto salvage yard of Southeast Wisconsin.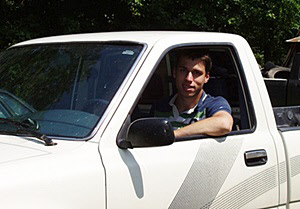 Our advanced technology programs and cataloging systems enable our Milwaukee area auto salvage yard to find the parts you need faster! With hundreds of vehicles (including cars, trucks, SUVs, vans, buses and more) and thousands of auto parts we're practically guaranteed to have the exact new or used auto part(s) you need. With our incredible inventory of varying vehicles and parts B&M Auto Sales and Parts rivals most other auto salvage yards in Wisconsin.
With the ever-increasing costs of new replacement auto parts from dealerships and local auto body shops, B&M Auto Sales and Parts continues to be the auto salvage yard Waukesha and surrounding areas turn to for quality, inexpensive new and used auto parts in Southeast Wisconsin. Our extensive inventory of new and used auto parts means we're far more likely to have your part in-stock and ready for purchase, which means you don't have to wait weeks for a "special ordered" auto part to finally arrive.
Whether you're looking for used tires, truck covers, hubcaps, drive trains, car batteries or virtually any other new or used auto parts, B&M Auto Sales and Parts has you covered! When you buy used auto parts at our Waukesha salvage yard you're not only getting affordable, quality new and used auto parts, you're also helping to support the local business which has been dedicated to serving your automotive needs for over 65 years
Contact our used auto parts Waukesha salvage yard today to inquire about the specific new or used auto parts you need.