Milwaukee Area Used Auto Parts Salvage Yard Prepares You for Spring Driving
The Replacement Auto Parts Milwaukee Relies on for Recovering from Winter and Preparing for Spring Driving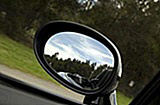 Our Milwaukee area used auto parts salvage yard is pretty convinced, being May and all, that winter has finally left and spring has arrived. With the mild temperatures finally here we've seen a huge influx in people looking for everything from local used rims to used engines for sale. We've had men and women stopping in from West Allis, Wauwatosa, New Berlin, Elm Grove, Brookfield, Pewaukee, Delafield, Hales Corners, Mukwonago, Pewaukee, Dousman, Muskego, Hartland, even East Troy! It appears everyone needs some replacement auto parts after enduring this long, harsh winter. It also seems everyone knows the best place to get replacement car parts or replacement truck parts is at B&M Auto. Our huge selection spans countless makes, models and years of all automobiles. Plus, we always have the lowest prices, so you can get back out on the road faster, safer and cheaper!
Car Maintenance for Spring in Wisconsin
Your vehicle has worked its tail off this last winter, enduring mountains of snow, layers of ice, extreme winds and sub-zero temperatures as low as 50-70 below! Some of us (vehicles and drivers alike) handled the brutal winter better than others. However, a lot of us ended up in ditches, hitting street signs, sliding backward into another car, the list is endless. Whether you got your Wisconsin replacement auto parts shortly after your run-in with Mother Nature or you've waited for the weather to finally clear, now is the time to do some spring vehicle maintenance checks. Below, we've listed a few of the most common areas of a vehicle to check before hitting the greased up, sanded down, water-soaked streets of spring.
AC: Your vehicle's heater has worked overtime this winter, but your AC is out of practice. Test your AC to make sure the motor still works. If the air flow is weak or non-existent it might be time for a replacement AC motor from our Milwaukee certified auto recyclers.
Battery: Your battery has had to kick it into high gear all winter to power your vehicle and keep everything functioning properly. Now is the time to inspect your battery for signs of wear and tear, including corrosion build-up. It's also a wise idea to test the charge of your battery, so you don't break down on the way to work or at another inconvenient time. If you're concerned about the health of your battery, just bring it in to our Milwaukee area auto salvage yard and we'll let you know if it's time for a battery replacement or if you can hold out for a little longer.
Starter and Alternator: This winter has been exceptionally tough on starters and alternators. The extreme temperatures have challenged these components, draining them of vigor and longevity. If your vehicle is having trouble starting in mild temperatures it's time to look at used starters and/or alternator replacements from our Milwaukee auto salvage yard.
Tires: Fluctuating temperature extremes have resulted in a lot of pretty significant potholes around our area, most of them being unavoidable. Unfortunately, our tires have taken the brunt of this beating, so it's important to check your tires for tears and other signs of wear before traveling any sort of distance. After the trauma this winter brought, the last thing you want to deal with is a flat tire, whether on your way to work or going camping up north. Even if your tires are in good condition, having a safe, functional spare tire on-board is always a good idea! If you're looking for cheap used tires in Milwaukee which have already been tested for safety, come to B&M Auto. We'll find the right used tires for your car or truck and we'll give you the best deal on them too!
Brake Pads: Your brakes have endured a lot this winter! Braking for ice, braking for deer, braking before you slide off into that light pole or street sign; again, the list goes on and on. If you can hear your brake pads grinding it's critical to replace them. Letting brake pads wear thin can cause a lot of costly damage.
Headlights and Fog Lights: Strong headlights and fog lights are important year around, but primarily in the springtime when the weather is more unstable. If your headlights or fog lights are broken or malfunctioning, come to B&M Auto. We have a huge selection of like-new, used headlights and fog lights for virtually any year, make and model of cars, trucks, vans and SUVs.
Used Rims to Used Engines for Sale in Milwaukee, B&M Has You Covered
Whether you need to replace a missing rim, find used truck caps in Wisconsin for a cheap price , or find used engines for sale in Milwaukee area, whatever your replacement auto part needs turn to B&M's Milwaukee area auto salvage yard. We give you the best price and the best selection of used auto parts in Wisconsin. We are proud to be your #1 SE Wisconsin auto recycling facility!
Contact our Milwaukee used auto parts company today for more information on automotive care or specific used auto parts in stock.