Used Auto Parts Brookfield Area Residents Rely On For Enduring Performance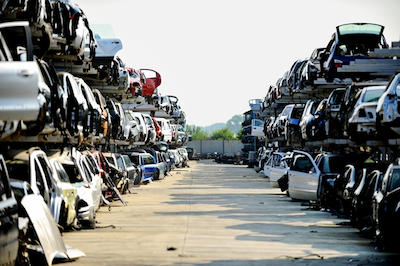 B&M Auto Sales & Parts has been serving Brookfield area residents quality and dependable used auto parts for over 70 years. As a leader in the used auto parts industry, we are dedicated to our customers and their safety by offering only the highest quality used auto parts.
We pride ourselves on maintaining the highest standards for recycled auto parts. B&M Auto Sales & Parts has achieved Gold Seal certification from the Automotive Recyclers Association (ARA), which requires us to meet stringent requirements across 27 categories.
Brookfield WI: Reliable Used Auto Parts Suppliers
Buying your parts from B&M Auto Sales & Parts is an experience you will remember. Our huge warehouse and salvage is stocked with high quality recycled auto parts salvaged from popular, mostly late-model domestic and imported autos and trucks. From engines and transmissions to various body parts including wheel covers and wheels, our salvage most likely has the part you need. If we don't have your part in stock, our advanced online parts locater will find it for us. The ADP Hollander Interchange gives us the unique opportunity to track down recycled auto parts at more than 2,300 auto recyclers across the US. If we don't have the part you need on hand, we'll get it for you.

Find the auto part you need for your specific make and model. B&M Auto Sales & Parts most popular parts sold at our auto salvage: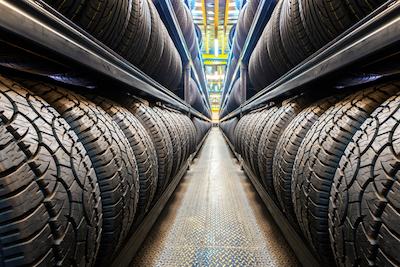 Starters & Alternators
Safe Automotive Recycling
As a member of C.A.R.S. of Wisconsin, B&M Auto Sales & Parts properly disposes of all hazardous materials and recycles all auto fluids and scrap metals to prevent contamination of our land and water resources. We also offer recycled antifreeze for sale at a tremendous discount to the price of new antifreeze. C.A.R.S of Wisconsin is an organization promoting safe automotive recycling.
The B&M Sales & Parts Used Auto Parts Warranty & Exchange Policies
We understand purchasing used auto parts can be worrisome. All our recycled auto parts are fully inspected and come with our incomparable 90-day warranty, a 15-day return policy, and a 30-day exchange policy.
As a Gold Seal Certified member of the American Automotive Recyclers Association, B&M Sales & Auto is committed to the highest standards for quality control. We adhere to the ARA's strict auto parts grading system to ensure only the best is sold to you.